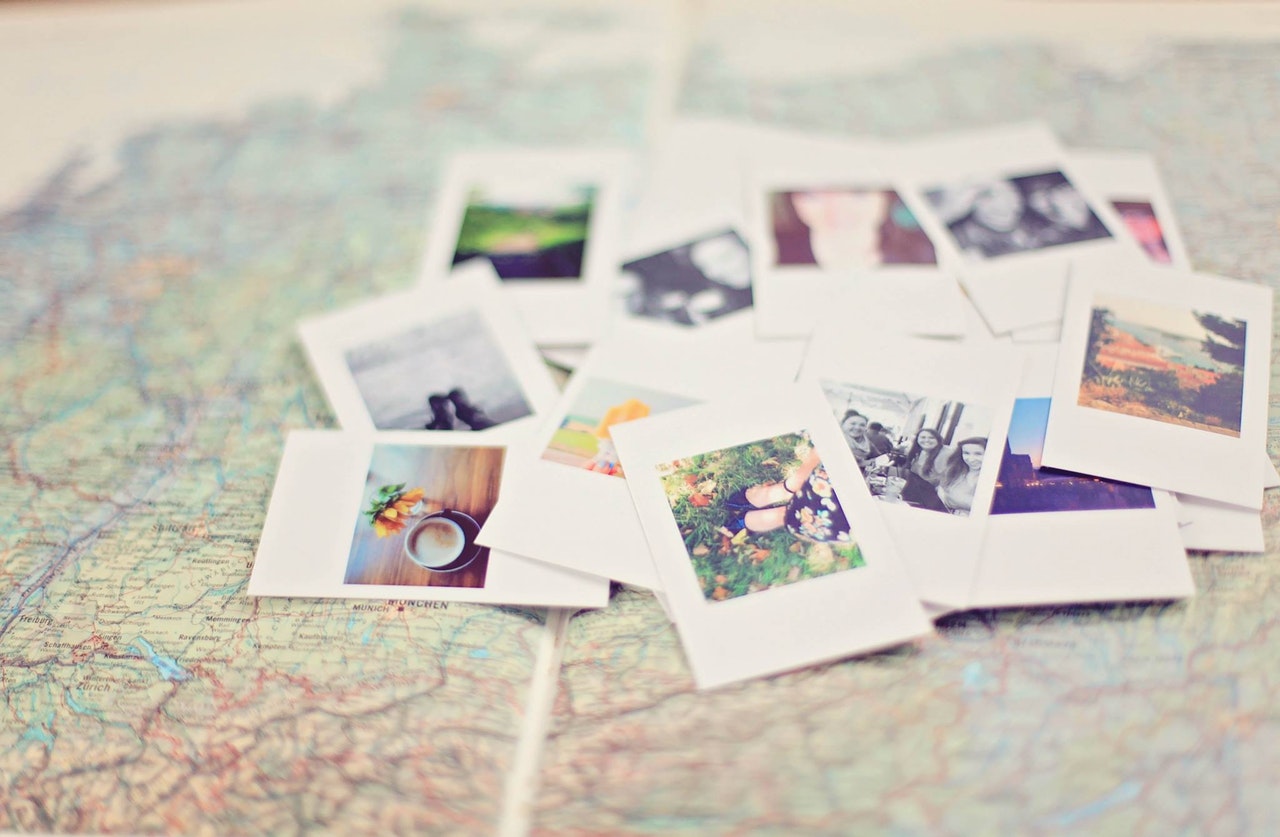 Up and coming generations are very driven and motivated by technology. From looking up an answer to a question to finding directions on a map, and capturing moments with a tap of a finger, everything is done via smartphones and other technology. It's easy to argue that the camera feature is probably what is used most on a smartphone. Teenagers are consistently snapping photos and videos of their day to day lives to display on social media.
Consider using their inspiration for day-to-day photography as a gift idea for them this year. Whether it's pulling their photos off of their phone to display on a material item, or shopping around for a fun alternative camera for them to play around with, here are six photography related gifts that would be exciting to put under the Christmas tree this year or give as a great birthday gift.
Instax Polaroid Camera
An Instax camera is a fun and creative way to put your iPhone in your pocket and start capturing moments with a different type of camera. These tiny polaroid cameras take in tiny film and print out tiny pictures. They're a great digital camera alternative that not only will inspire your child to continue capturing their life moments, but they'll also have the pictures in a physical form instantly afterward. They can hang these photos up in their room or send them to their friends and family as a little reminder of how much they mean to them. An Instax camera makes for an excellent and affordable gift.
Instagram Prints
Instagram has become the number one way to display your pictures for literally the world to see. Each time your son or daughter picks up their phone, they most likely are doing an Instagram check. How about selecting a few of their favorite Instagram posts and turning them into a physical photo that they can display in their room? Here at GoodPrints, we can print your Instagram pictures onto a shiny metal canvas that your child will love. Our metal prints are sleek and modern and make for a pretty unique Christmas gift!
Drone
Yes, we know, drones are a bit on the pricier side. But they will get your children outside and excited to take unique aerial footage. Your child's photography options are nearly endless with a drone. They're able to shoot photos and video at the same time and they can fly the drone over any type of geography. Drones also make for an excellent way to get unique and beautiful family photos. Your child will learn to see the world in a new perspective and will bring home astonishing pictures that you'll be eager to have printed and hung in your home.
Phone Case
A great stocking stuffer for your child is a custom phone case that you can design right here at GoodPrints! Find a photo of your son or daughter with their friends and have it printed on a case for their smartphone. You can either choose one picture to fill the surface of the case, or multiples to create a collage type of layout. This is an excellent gift idea for your teenager that they'll enjoy having and showing off to their friends.
GoPro
GoPros are brilliant cameras that are waterproof and shockproof. Your child can carry around this miniature camera with huge capabilities and take professional looking pictures with a simple press of the button. With a unique fisheye lens, you can get panoramic photos that capture you and everything that's around you. It's a great camera if you're going on a beach vacation or having a day out on the lake. Because it's 100% waterproof, you can take your GoPro for a swim and capture moments that ordinary cameras wouldn't be able to do. A GoPro is a terrific Christmas gift that will motivate your children to get off of their smartphones and outdoors to take unique pictures that can turn into beautiful prints!
Photo Pillows
Using the pictures that your children have taken from their drone, iPhone, or GoPro, create a custom photo pillow to put on their bed for them. GoodPrints has high-quality throw pillows that you can personalize with pictures of your choice. Consider a photo of your daughter and her furry best friend to have printed on her pillow. Or a photo of your son and his soccer team to have displayed on his throw pillow. PixyPic's custom photo pillows will add an extra dash of personalization to your child's bedroom and make for a fun and cozy Christmas gift this season.