HD Acrylic Photo Prints
If you're looking for the highest resolution display of your image, an acrylic photo print is one of the best options out there. Images that are printed onto our optically clear digital grade acrylic give the highest quality photo as there is no additional space between the printed image and the acrylic. This process of printing brings photos to life with vibrancy and clarity far beyond what traditional prints offer.
Acrylic photo prints are most popular among professional photographers who need gallery-grade prints to display their most prized images. With a white UV flood coat, images are protected from sun erosion that standard prints fall subject to over time. This keeps images crisp and radiant for as long as they are on display.
Acrylic photo prints also make an amazing and contemporary addition to homes and businesses. Show of vacation photos or family portraits on your wall at home or in your office. Using high-quality images of your company at work and can help tell a story as customers enter your place of business. If you have a waiting room, a lobby, or an office where you meet clients or patients, acrylic prints can add interest while creatively portraying the values of the company.
Don't forget to check out our other premium-quality printing options like canvas wall art, metal prints, and even photos printed on wood!
Our HD acrylic prints measure at .22" thick, giving impressive studio-quality depth. We use sturdy and secure french cleats so that you can mount your custom acrylic print on the wall with peace of mind – especially when hanging larger sizes. Recessed backing gives a floating effect that makes images literally stand out from the wall – demanding to be noticed and appreciated. Aaron Reed photography does an excellent explaining the features of fine art acrylic printing for fine art and photography on his website here.
HD Acrylic Prints are made to show off your most treasured photos.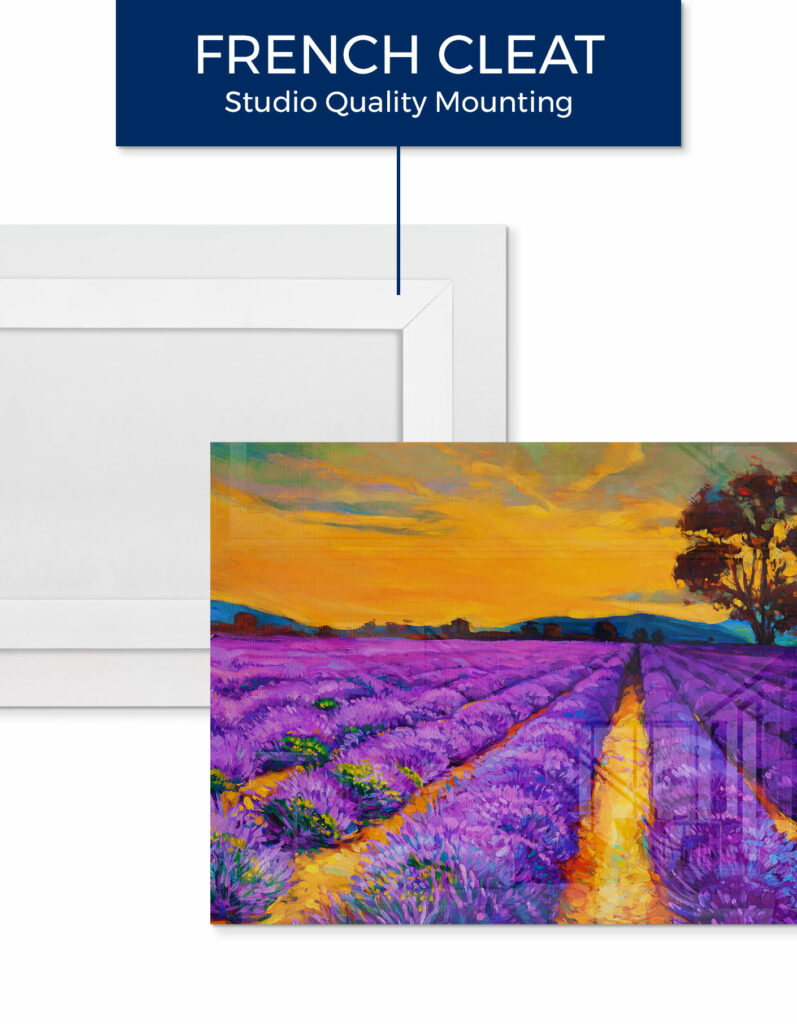 Start designing your custom acrylic print today using our easy-to-use online designer! Or explore more of our museum quality custom wall art print selection here.