Custom Wall Art Prints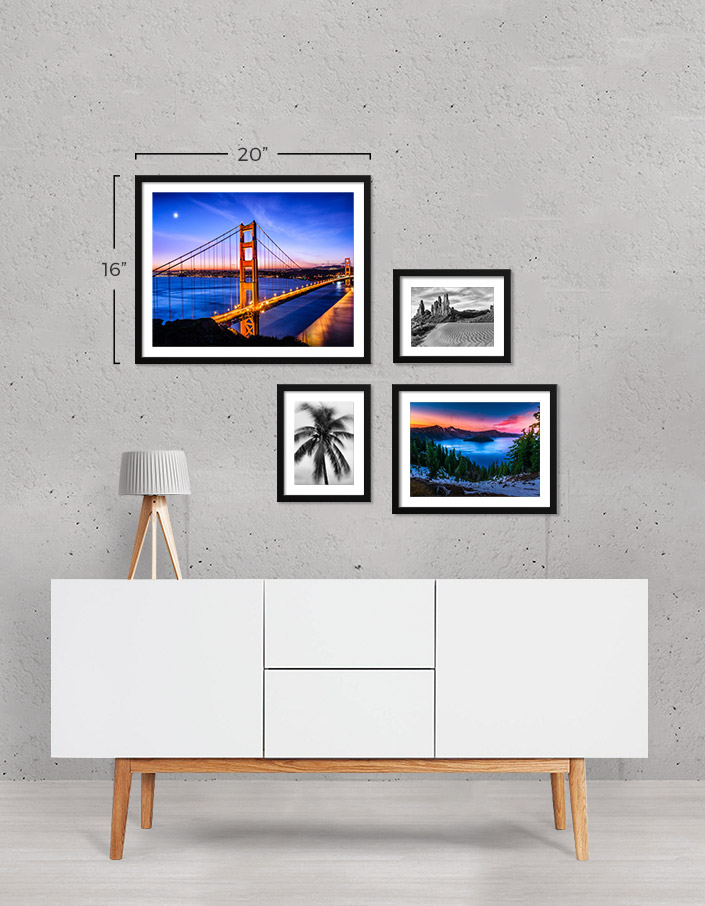 GoodPrints.com delivers award winning custom wall art from the most trusted names in the business. Made one-at-time, we use printing processes proven to produce the highest-quality every single time. Our team of print geeks include certified color scientists, yes, that's a thing. Their primary job is to ensure your print has the brightest colors, whitest whites, and truest darks. So print with confidence knowing your getting the best prints on the market.
Our custom wall art prints will delight your eye, your walls, and your karma with 10% of every print donated. Need advice? Send us your photo in a chat or via email, let us know where your thinking of showing it off, then we'll provide expert recommendations on what will look best.