Instagram & Facebook Prints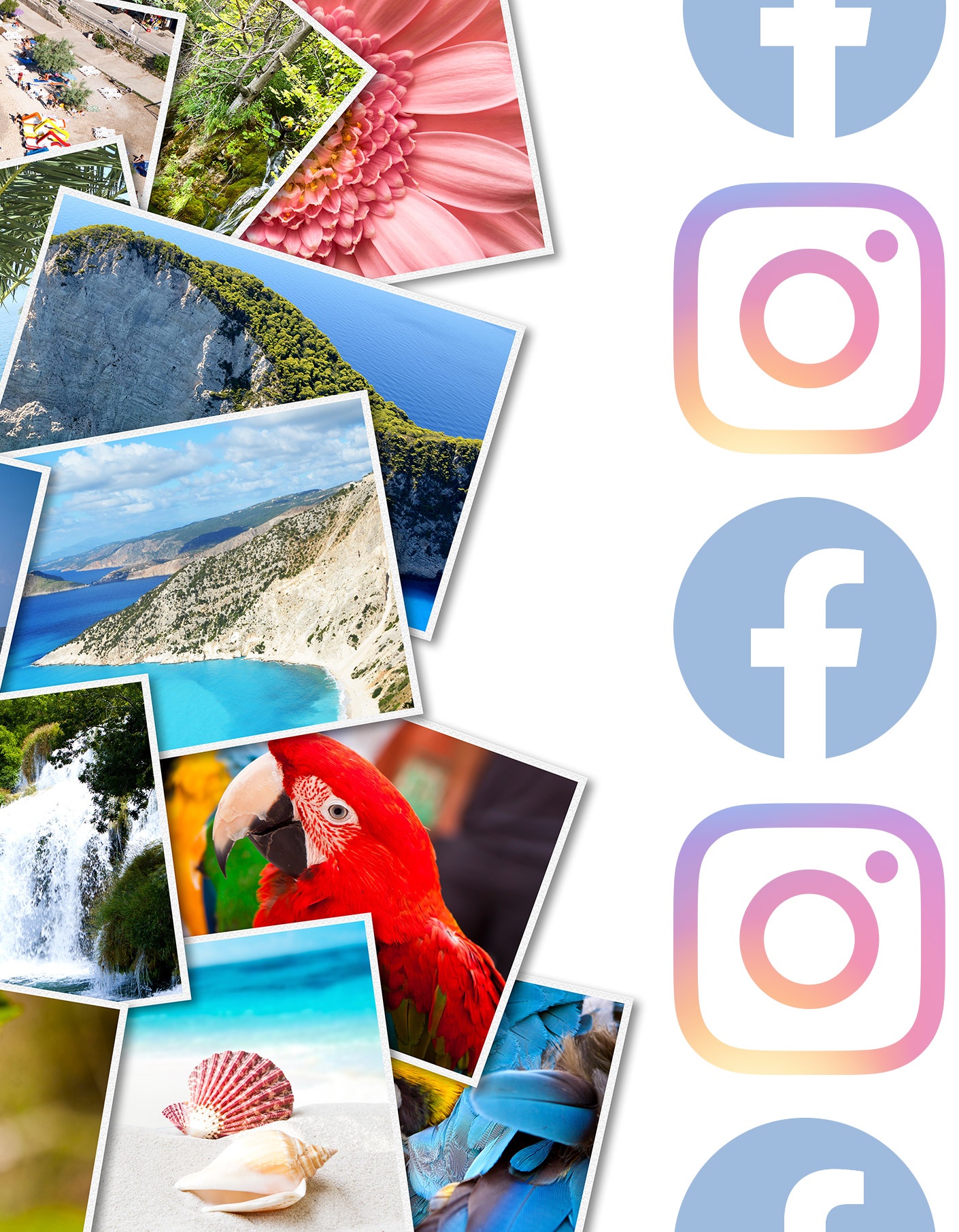 Shop our curated collection of products that will look beautiful with your photos from Instagram and Facebook.
If you did not know already, Instagram and Facebook downsize your photos. That means if you try to print a photo from social on a larger product, the quality will be decent to really poor. Obviously, now what you want. That said, these IG and FB friendly products are small enough where your social photos will look great! Guaranteed. Instagram is one of the most popular social networks in the world. Every day, millions of photos are posted on Instagram with billions of 'likes.' Many of these photos capture beautiful, memorable moments that are worth keeping for years and sharing beyond Instagram. That's why we hand picked this collection so you can print with confidence direct from social.
Make Your Instagram Photos Available 24/7
Many Instagram users end up scrolling through their previous photos to relive their memories. But sometimes, memories are best appreciated away from a computer or phone. Why be limited by an Internet connection or social media account? Take your favorite memories off the screen and into your life by printing them out on physical objects, like mugs or metal art.
Printing out your Instagram photos makes them feel special. Instead of being just another online posting, your photos become permanent objects you can hold and share with friends and family. No one will need to sign up for an Instagram account first or search for the photos online. Your photos will readily accessible in your home, no longer stuck on the Internet.
Wall-Art Collages or Custom Mugs
Printing your Instagram pictures on metal is a beautiful way to showcase your photos. Metal art has a sleek, modern look that lasts. The colors really pop, and the frameless design makes the photos stand out. The lightweight aluminum panels are also easy to hang on the wall, so you won't struggle to attach them wherever you want.
Another option is to print your Instagram photos on a mug, a classic gift and home necessity. Your favorite photos will look great on our 11-oz and 15-oz mugs. You can choose either black or white and have either a plain or love-themed design. Either way, you'll have a high-quality ceramic mug that's microwave and dishwasher safe.
Photo mugs and metal prints are both excellent gifts for others and yourself. Printing Instagram pictures on these keepsakes is an easy way to cherish your memories, while also making a treasure out of an online post. It's a win-win.