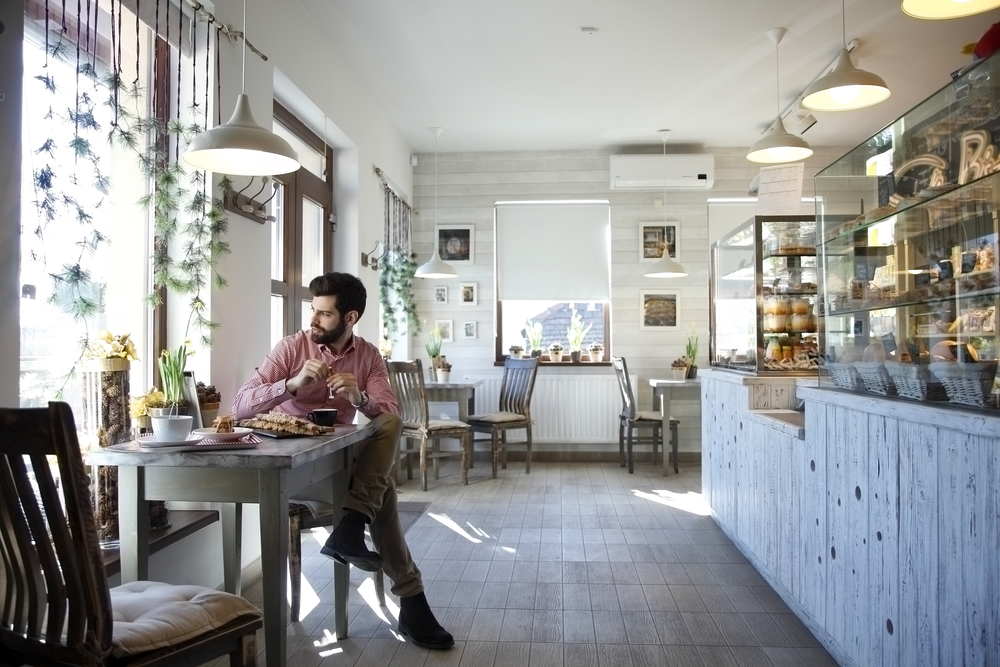 One of the first things that stands out when you walk into your local coffee shop is the walls. Deciding what kind of vibe you want to give out in your place and creating a style that you love, and also fits your clientele, can be fun to explore. For instance, in my coffee shop that's full of business meetings and has a work-style environment, going with a bright clean look was something I had to be mindful about. Here are a few decorating tips to give your coffee shop the touch you've been looking for.
Liz B. is a coffee shop manager for Thump Coffee Roasters in Bend, Oregon and she shares a couple of her recommendations for decorating the space.
Walls
The color of your walls is a huge decision to make, but no matter what you can make it work. Again, it is so important to think of the clientele you will be serving coffee to because you want them to keep coming back. In our coffee shop environment, we have lots of natural lighting, white walls, and grey accents, which is great for business meetings and keeping those working focused.
Art and Photography
Art and photography are some of the best things you can do for your coffee shop. Having white walls in our cafe, we needed something that added a bit of color and personality. Thump Coffee employees are very passionate about what we do and also, what we do outside of work, so I decided to show that through large metal art prints, to offer a clean, modern look to our bright cafe. Whether you go with metal, wood, or canvas prints, they are all a great choice. Another great and inexpensive way to add art to your walls is to turn to local artists for contributions. Local artists are almost always willing to get their art out there and even possibly sell it to customers, and your walls could be a great temporary home for them.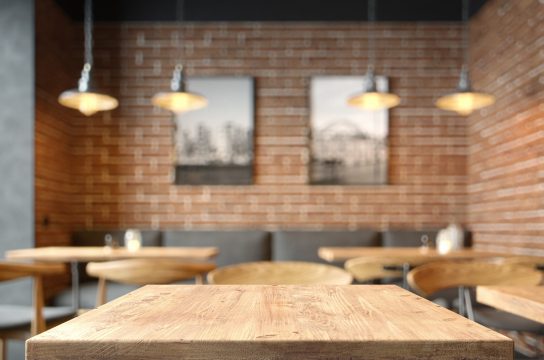 Menu
Your menu is so important because that is what sells your product. Having a large, easy to read the menu is key when it comes to customer service. A great touch that we have done at the coffee shop I manage is a large hand-written menu. The great thing about having an imperfect script is that it adds character and gives out a fun, home-like feel. Get creative, draw silly pictures, and make it fun (but easy to read) for your smiling customers.
Lighting
Lighting can be tricky, but pick out the right lights for your coffee shop. Whether it's industrial, simple, or traditional, have fun with it! People love light fixtures whether it puts off great light or not. At my shop, we have Edison bulbs that generate hardly any light, but the fixtures they are in are classic and simple, adding character and dimension to our space. Getting spotlights are a really cool feature as well. Point the light to the art hanging on the wall or other fixtures in your place to really make it pop.
Community
Getting involved with the community is an outstanding move on your coffee shop's part. Having a community board hanging on your wall and giving people access to that is so important. They may post upcoming concerts, talks, yoga sessions, group gatherings, and so much more than anyone can relate to. This will attract customers that are simply trying to promote something they are involved in and get your other customers excited about the community.