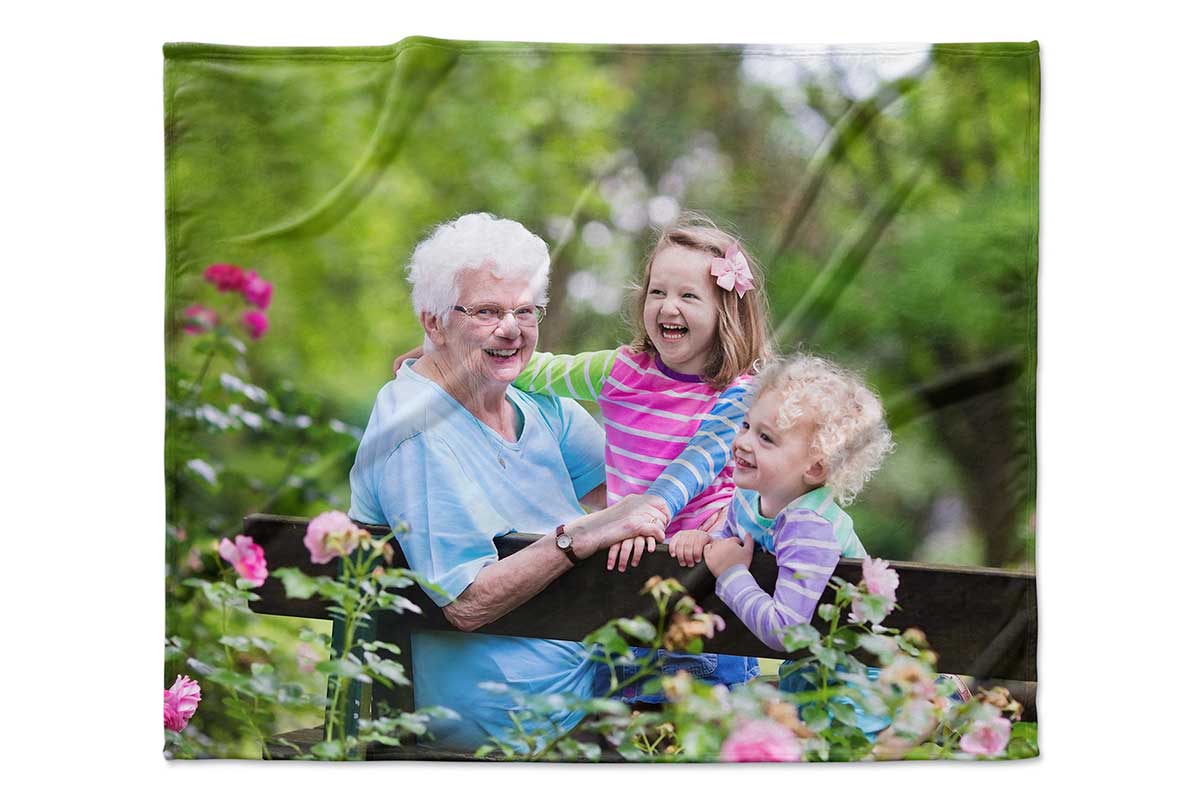 There are so many ways to be comfortable. Big sweatshirts, fuzzy slippers, your favorite sweatpants, or even something as small as cozy socks can bring us this unexplainable feeling of completely blissful comfort. The one thing that never, ever lets us down in the comfort department is blankets. Even this one category of coziness has lots of types and styles, each serving a specific purpose related to keeping us satisfied and relaxed in their warmth.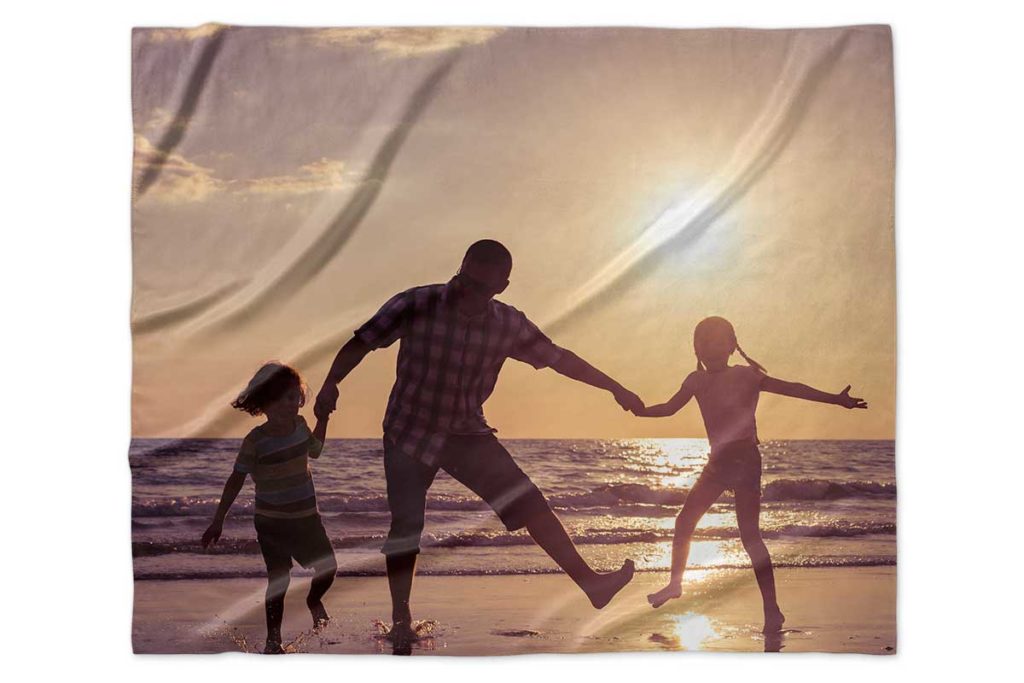 Fleece Blankets
Fleece blankets are great for a lot of things. First of all, they are a very special kind of soft. They actually have a very different feel from other kinds of blankets. Second, they are generally a thinner option, making them great for traveling. They are small enough to fit in a suitcase or even a backpack to use on the plane or in the car to stay cozy and warm. This way, you don't have to use the scratchy and rough blankets that airlines supply. Third, they are great to use in the summertime when you don't want to be too hot, just a little more comfortable. You can also find fleece blankets at a lower cost compared to others, and they come in every variety of shapes, sizes, colors, and/or designs.
Plush Fleece
 Blankets
There might not actually be anything softer in the whole world that a plush fleece blanket. These ones are slightly thicker than a regular fleece blanket, hence the plush. Because of the thickness, these blankets are seriously warm. They are the perfect and extra soft addition to your bed in the colder months of the year. You can even make sure they match because of the multitude of colors that they come in. And, you can order them to fit the size of your bed too so that everything lines up. If you don't need extra layers on your bed, guests will definitely appreciate the cozy option for hanging out on the couch during a bad reality TV or movie night.
Sherpa Fleece Blankets
This sounds like a fancy type of blanket that is used for decoration purposes instead of regular blanket purposes, but it is not. These are just the kind of blankets that have what feels like two different types of material — one on each side. The addition of the extra material means that they are extra warm, and extra cozy. Both sides are incredibly soft to the touch and feel amazing to be snuggled under. Some people like the feel of one side better than the other, but that's okay because the option is always there. These sherpa fleece blankets really encourage having a night in with a cup of hot tea and your favorite book sitting in your lap — they're that comfortable.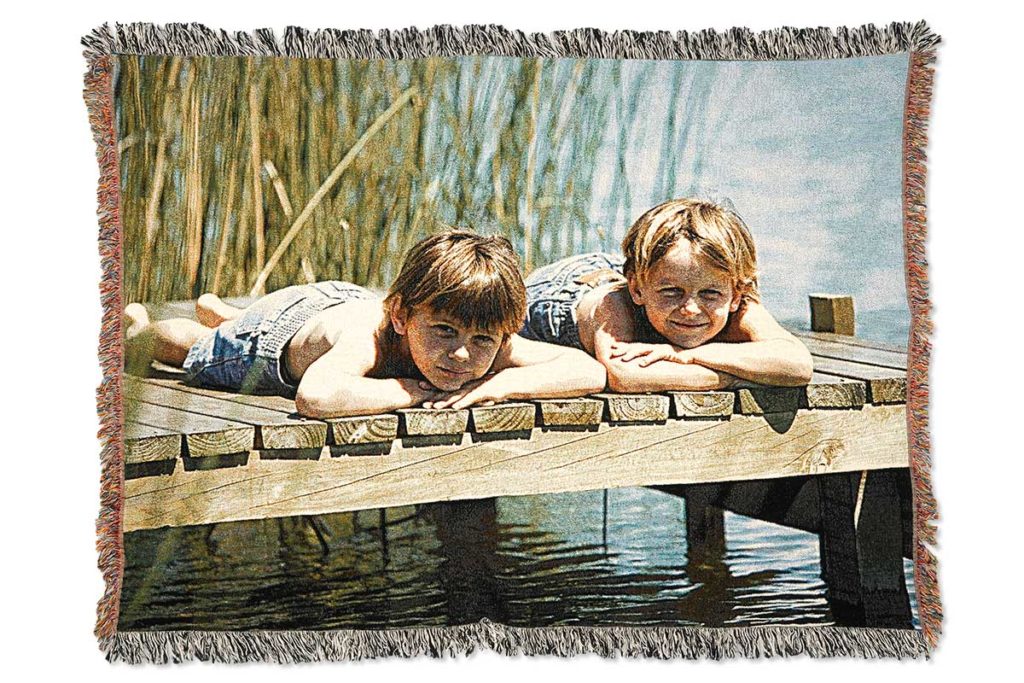 Woven Blankets
Although woven blankets might not be as soft, they are often more beautiful and aesthetically pleasing than other kinds of blankets. Because they are woven, you can really see the design of the pattern, especially when different colors are used. This gives them a more elegant look. These blankets are generally more for bringing the mood of a room together or adding that needed pop of color to your couch in the living room. They can be used for comfort too, though. People just tend to not find them as cozy as other kinds, but it's not always about that when it comes to warmth.
Whether you prefer a small, packable blanket, a double-sided cozy machine, or a beautifully woven blanket, there is the best one (or eleven) out there for you. They come in a huge variety of shapes and sizes and can even be made custom. We offer the option of putting your favorite photo or quote onto any of these types of quality photo blankets, making them both soft and personalized, perfect for all occasions.