Create Your Wood Photo Prints For New Unique Wall Decor
Your favorite memories will become eye-catching wall art with our custom hardwood photo prints. These durable hardwood photo prints make a unique display to showcase your photos. Your vibrant photos combined with the natural, rustic feel of wood is a great look that will last a lifetime.
Add an all-natural touch to complement your modern barn decor with these beautiful custom hardwood prints
Our hardwood wall art is made from solid birchwood for great looking and durable prints
Ready to hang out of the box with attached hardware
Create your own custom wall art to showcase your best memories on this one of a kind custom product
Exceptional Detail Infused Into Your Wood Print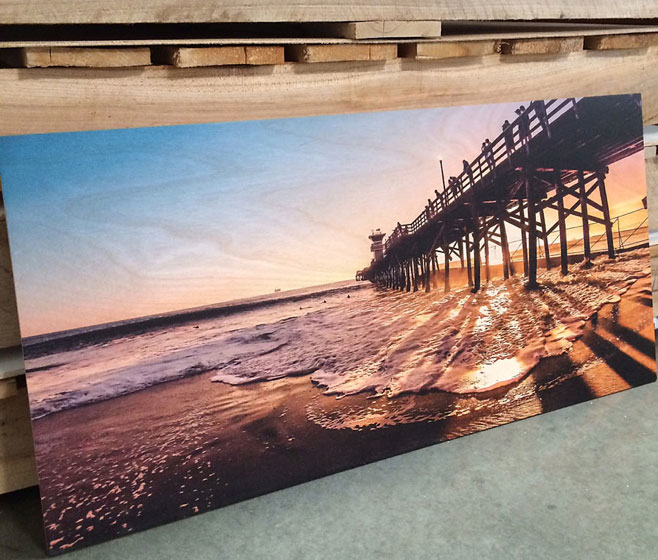 Love the vintage look? Order a Rustic Wood Photo Print to get your photo printed on weather fir wood.
Or get an easy to display Folding Wood Print for the desktop or end table.