Photo Mouse Pads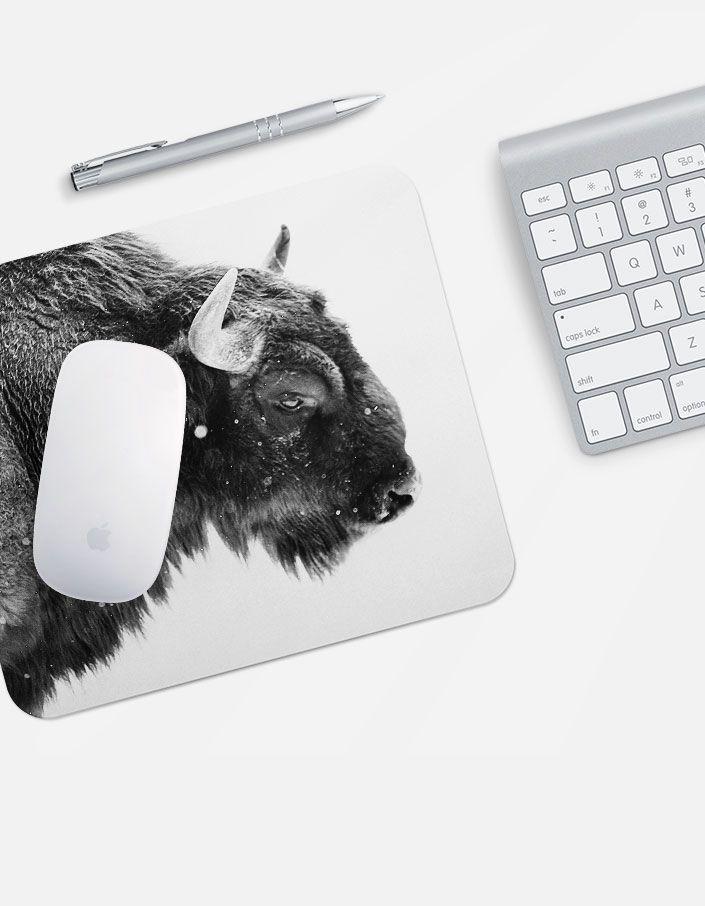 Ever since home computers hit the scene many years ago, the world has found about every single way to make them our own. From funny photos as screensavers to our favorite stickers covering every inch of our laptops, our personal touch is all over the place when it comes to technology. Even though we have lots of ways to decorate the technology itself, one of the best personal touches to add is still the mouse pad.
With our designer, it's easy to create custom mouse pads with your favorite photo. Check out some ideas below!
Custom Picture Mouse Pads – Made to Love
There are hundreds, if not thousands of themes, styles, and trends for mouse pads. By far the best option is to have a custom made mouse pad printed with your favorite photos artwork or text. What better way to bring a smile to dull moments at the office than looking down and seeing a happy baby, a cute puppy, or a photo of your beautiful family.
One of the nicest things about buying a mouse pad is its low cost. What this means is that you don't have to be stuck with the same one for too long if you're feeling like a change. Some people love having the same photos around them all the time, while others like to mix it up more frequently. Either way, a mouse pad is a win because they are easy and cheap to replace, or can stick around as long as you would like them to.
Office Photo Decor Designed to Make You Smile
Mouse pads are useful too. You need one anyway, so you may as well make it something you love to look at. Whether you need an inspirational quote to get you through your workday, or a photo of your favorite kid to remind you of why you work in the first place, mousepads are the way to go.
There are several easy ways to order personalized mouse pads through GoodPrints.
The first option is something a little unique: a mouse pad collage! These can feature anywhere from 2-25 photos in a variety of layouts and mosaics. What's the only thing better than a mouse pad with a picture on it? A mouse pad with a dozen pictures on it!
The other option for ordering online is the classic single photo. Although to spice it up, it comes with the choice to add words.
Collage or Full Photo Mouse Pads – Design it Your Way
In the working world of today, most of us are on our computers almost all day. Days at the office seem to drag on and on, and there isn't a lot you can do about the 40 hours a week sitting at your desk.
But, you can make sitting there far more enjoyable by giving yourself a view. Having pictures around at work is so helpful for keeping your spirits up, and when your spirits are up, you work better.
Really, you're doing yourself a favor by having photos of things that make you happy around. This is yet another great reason to get a personalized mouse pad for the office.
And while you're getting one for work, you might as well get one for home as well. These small objects can bring a surprising amount of joy to your workday, or any day for that matter. They are simple, fun, and a lovely idea to keep around.