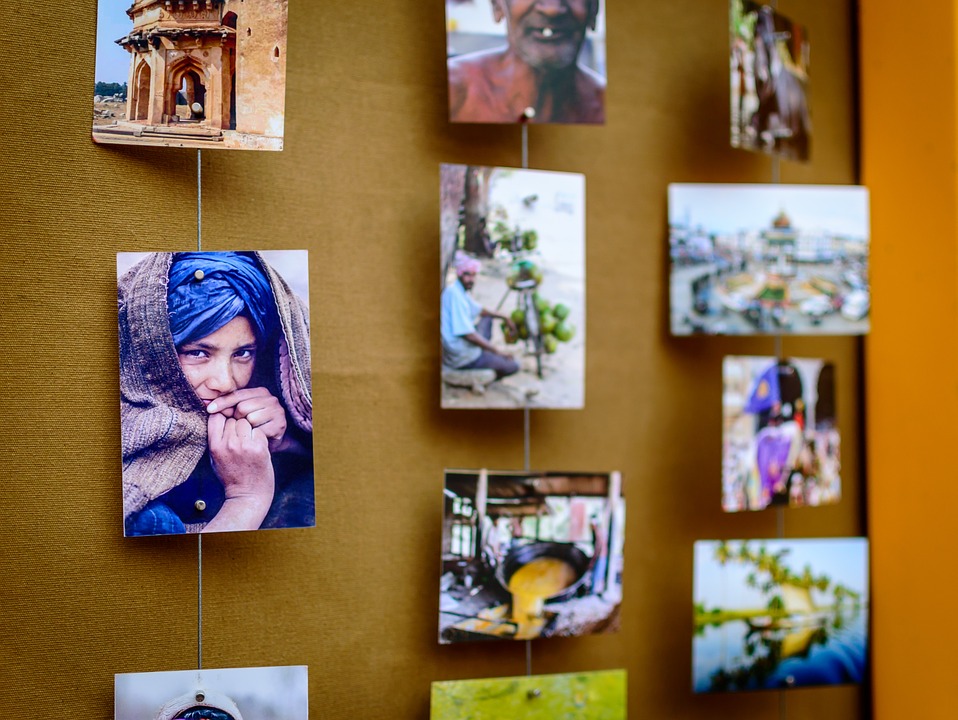 Having a space to call your own is a beautiful, yet overwhelming thought. You want to make your space pretty, fun, and unique, but most of us aren't designers with a touch for inexpensive and stylish flare. Luckily, with the internet and helpful websites such as Pinterest, there are a few cheap ideas for your wall that make for cute and easy upgrades for any room in your home.
Use Your Photos for the Ultimate Wall Decor
With cell phones these days having wonderful photographing capabilities, few families have a shortage of pictures of their kids, each other, and even themselves (selfies, etc). There are dozens of ways to decorate a wall with photos, and a recent trend doesn't even include frames. Hanging standard photos in columns is both simple and artistic. If you want to get really wild, the different sets can be themed: black and white, pets, grandparents, and so on. Instagram often sees the best of our life, so maybe consider getting prints of photos posted there to take up a wall (Instagram print options). These memories can also be made as metal or canvas prints just for wall-hanging purposes too.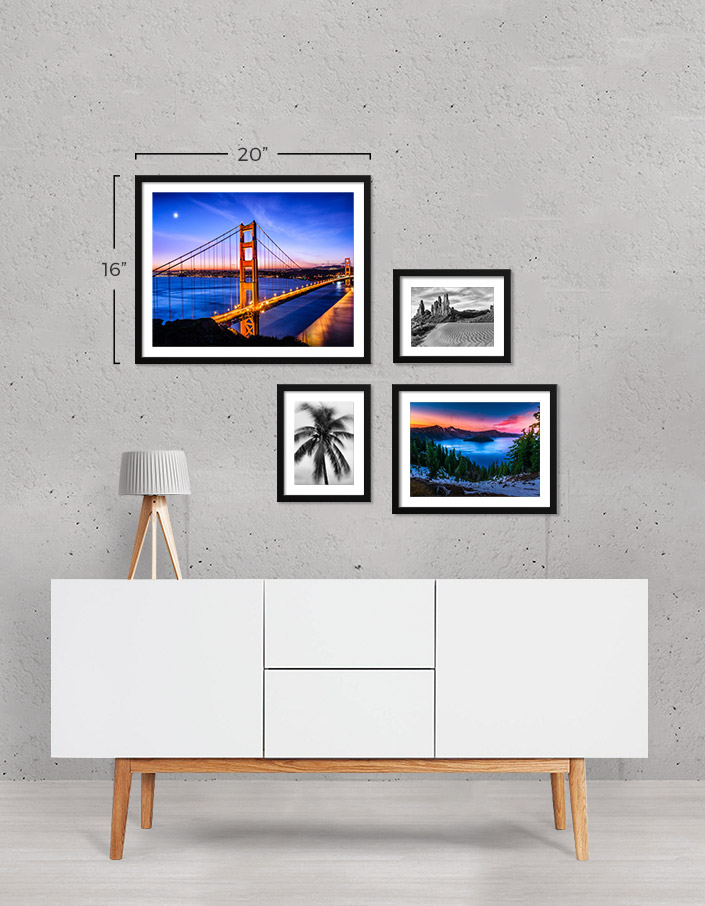 Decorate with Pebbles
Using smooth rocks to add a nature-like flare to your home is a great way to test out your DIY abilities. There are various projects that offer a variety of difficulty levels and styles. One of the simplest things you can do with pebbles is to collect them with your kids and use them to build a custom canvas frame. These rocks make adorable decorations for bathrooms and kids' bedrooms, and they get a kick out of painting them with whatever colors and designs they want. If you really want to channel you inner DIY skills, you could try something more advanced like replacing your shower floor with an assortment of smaller, smooth pebbles. These upgrades are low in cost and high in style.
Simple Word Signs
Word art has been around forever, but these days this idea has been given a facelift. Word signs have become highly customizable and fit in any room. Single letters are not expensive to buy, and you can paint them any color and put them anywhere. For a child's room, simply spell their name painted in theme colors to hang above the crib or bed. A kitchen sign could simply read "EAT" and with the right color and size, this could be that artsy touch that your kitchen has been missing. The same goes for any room of the house. If you don't like words, individual letters are easy to mix and match to find the theme that fits your space.
Create an Accent Wall
Painting is an overwhelming task for every homeowner. Choosing the right color for the right room is stressful enough—-and then there's the fact that you actually have to do the painting and hope is doesn't look terrible. A fun way to mix up this routine is to add an accent wall. This is a bit of a bold move, but it pays off if done correctly. Choose one wall, pick a classy and low-key pattern, and just go for it. Maybe you don't even use a pattern, just a slightly different color that compliments the rest of the room, but adds an element of fun. Patterns are used by using masking tape to create a unique scheme on what would have normally been a plain colored wall. These patterns don't need to be complicated—a simple stripe of the correct color or a small number of small designs could do the trick. This small trick has the potential to make the hours of planning and painting worthwhile and more, well, you.
Wedding Photo Abstract on Custom Canvas