For many people, life is not complete without their pet. Days and nights would be so much more boring if your loyal best friend wasn't around to snuggle you on the couch, cheer you on while you eat your turkey sandwich, or stay close by your side every day during your morning run.
Pets can be the best additions to a family and just like we enjoy having certain material items, so do they! Think of it this way, after a long run and filling breakfast, what's something that sounds appealing right afterwards? A nice nap in your bed! Your dog probably wants the same thing.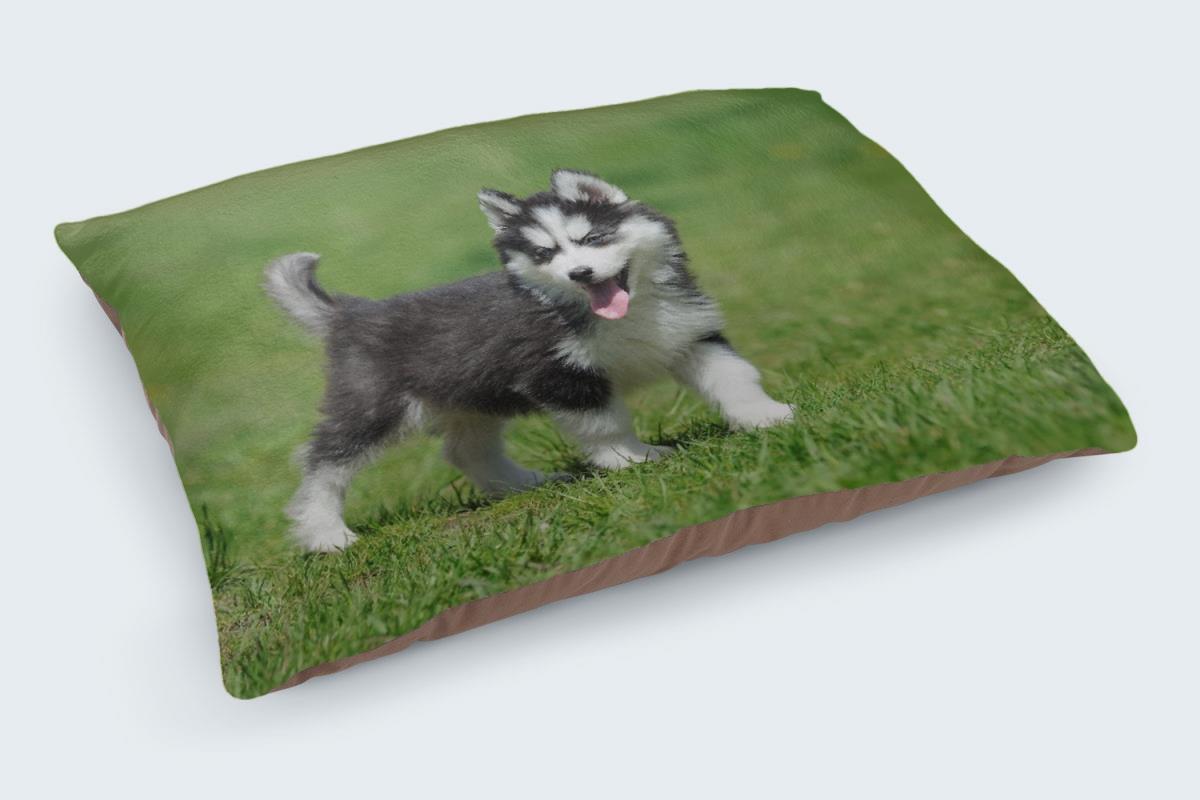 Pets enjoy life's luxuries just as we do. So with Christmas just around the corner, treat your pet with something you know they'll take advantage of. Here at GoodPrints, we have a few fun photo gift ideas that you can put under the Christmas tree for your fur baby this year.
Pet Bed
With a velvet topper and a photo of your dog's favorite spot to sniff around, your pup will be nice and cozy on his very own personalized bed. After a long day on the trails, at the beach, or maybe just begging for that Christmas chicken dinner, it's always nice for your fur baby to have a soft place to lay his or her head.
Pet Pillow
To add a nice addition to your pet's bed, throw in a personalized pillow! You can have it customized with a photo of you and your pet, a portrait of your pet, or an image of their favorite place to play. Getting a throw pillow for your furry friend is not only a great gift to help them snuggle with they sleep, but maybe it's also something that will comfort them when you have to leave them home alone. Animals like to feel safe and secure so fluffing up their bed with some custom pillows will give them that extra comfort a sense of security while you're away.
Food and Water Bowls
Your pet can have his pick of either a small or large ceramic bowl. They can also admire themselves while they eat and drink because you can customize the bowls with photos of your furry friend. Are you feeling like you don't need another set of bowls for your pet? Consider using these custom bowls as the set that stays outside or even in your car. There are many times where you're out adventuring with your buddy and you forget their water or food bowl. Having a backup set is always helpful!