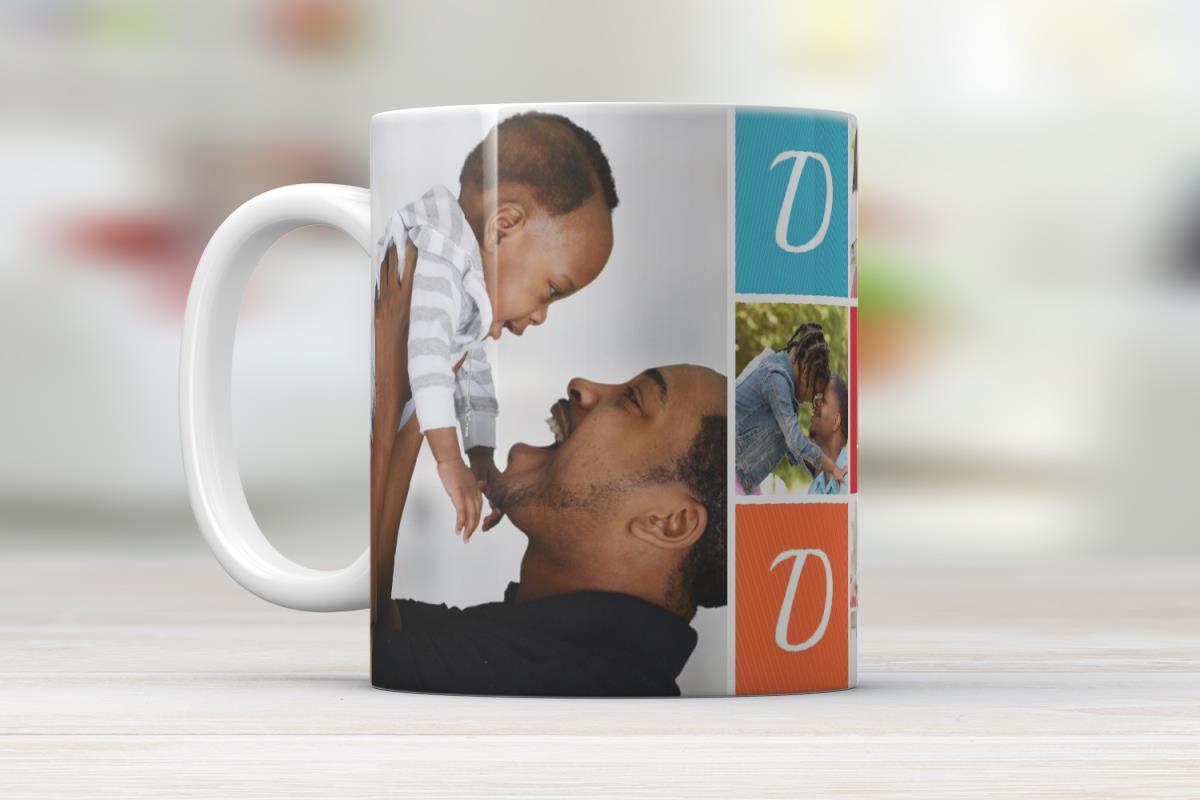 Buying your husband, dad or grandpa a gift for their special day of the year is almost impossible. Either they want something that is thousands of dollars, such as a tractor, or they want maybe a T-shirt. It can be so hard to personalize for one of your favorite men and not break your budget at the same time. Men can be really challenging to buy things for. I don't know where the idea that women are the hard ones to shop for came from—you buy a girl a pair of fuzzy socks or a gift card to her favorite coffee shop and she will love you forever. Hopefully, this post will give you some ideas on how to be fun, unique and it won't make you cry without how much you have to spend. Explore our Father's Day and Gifts for Dad collection to create yours.
It's All About Quality
Life is crazy hard and crazy good. But most days it just feels crazy busy. Sometimes, the best gift you can give to a loved father in your life is your time. Completely block out an entire day to just be with them. You don't even have to do anything. Maybe offer to make them their favorite meal and spend some good old-fashioned quality time together. Put your phones in a drawer, go for a walk outside. Take a drive to the lake, to the mountains. Talk about things that have been looked over for the past few weeks or even months. Being together with loved ones is more intimate and valuable than any expensive gift or memento.
Food Always
Was there ever a better way to a man's heart than food? I don't think so. Cook up some burgers, steaks, or pasta; whatever their favorite meal may be. Bake your heart out into a cake, cupcakes, brownies, cheesecake—anything that comes low in health and high in calories. Better yet, take them out and treat them to their favorite restaurant. Dads work hard and deserve a night out where they don't have to worry about anything other than how much they can eat without feeling sick, and then eating a little more. Dads often get the task of grilling for the family but on this day, treat them with the food of their choice. It goes a long way.
Our dads have been there for us through all of the ups and downs of life. They are notorious for equal parts tough love and overwhelming hugs and protection. Dads would do anything for their families and they are more than deserving of a day to simply relax—do what they want without the 14th soccer game of the season, sitting through ANOTHER romantic comedy, or fixing their teen's car until way too late at night. They give you their best every day, on Father's Day, give it back to them.
Father's Day Gifts
Quality gifts are also hard to come by these days. With never-ending choices of things that can arrive at your door the very next day, it is overwhelming digging through all of that to find a fun and simple gift that the beloved dad in your life will appreciate. The good news is, we have moms in our lives too—and moms take photos—lots and lots of photos. Chances are, there about 400 photos of you and your dad, grandpa or hubby that they will look at and smile. The fun part about photos is that nowadays, you can get them printed in all kinds of interesting ways. Use a wood print to hang in the garage, a metal one for dad's room, or print a cute family photo onto a coffee mug. Any of these choices are unique and are sure to bring at least a little "dad smirk" to his face.
Coffee Mug
Start your dad's day off right with a personalized photo mug. Brew him a warm cup of coffee in our 11oz mug that's covered in his favorite moments with his family. You can make him a Christmas mug with your family Christmas photo on it, or you can create a collage mug with pictures of him with mom and kids. This is a great gift to give dad during these cold, holiday months, or for any type of occasion that's coming up in the future!
Beach Towel
Create your dad a custom beach towel that shows off a photo that he's proud of. Maybe it's a picture of him scoring a touch down at the family football game or a photo of him in the front row at his favorite concert. Either way, this towel will be his go-to towel for the beach, pool, or gym.
Metal Art
Consider our custom metal prints as a gift for your dad. This flashy and stylish photo canvas is perfect for his home office or to hang above his TV. Choose a photo that you know stands out the most to him and then have it printed on a canvas that is sure to be an eye-catcher. He'll appreciate having a beautiful photo that's printed on something different than your ordinary cloth canvas.
Photo Blanket
After a hard day's work and a delicious dinner cooked by mom, there's nothing better than lounging on the couch under a warm blanket. Check out our photo blankets that you can customize especially for your dad. He'll be thrilled to see a photo of him and his buddies printed onto it, or a picture of him and his wife from their beach vacation. You can never go wrong with a cozy blanket and your dad will thank you during those cold, winter nights!
Pillowcase
Dad's too, need a soft spot to rest their head at night. Why not deck his pillow out with a personalized pillowcase? Take a look through your camera roll and choose a picture that he'll find relaxing and peaceful. It doesn't always have to be a photo of him and his family. Maybe you want to have a picture printed of his favorite scenery or photo of his canine companion. Either way, be sure to pick a picture that he'll look forward to cuddling up to every night at bedtime.