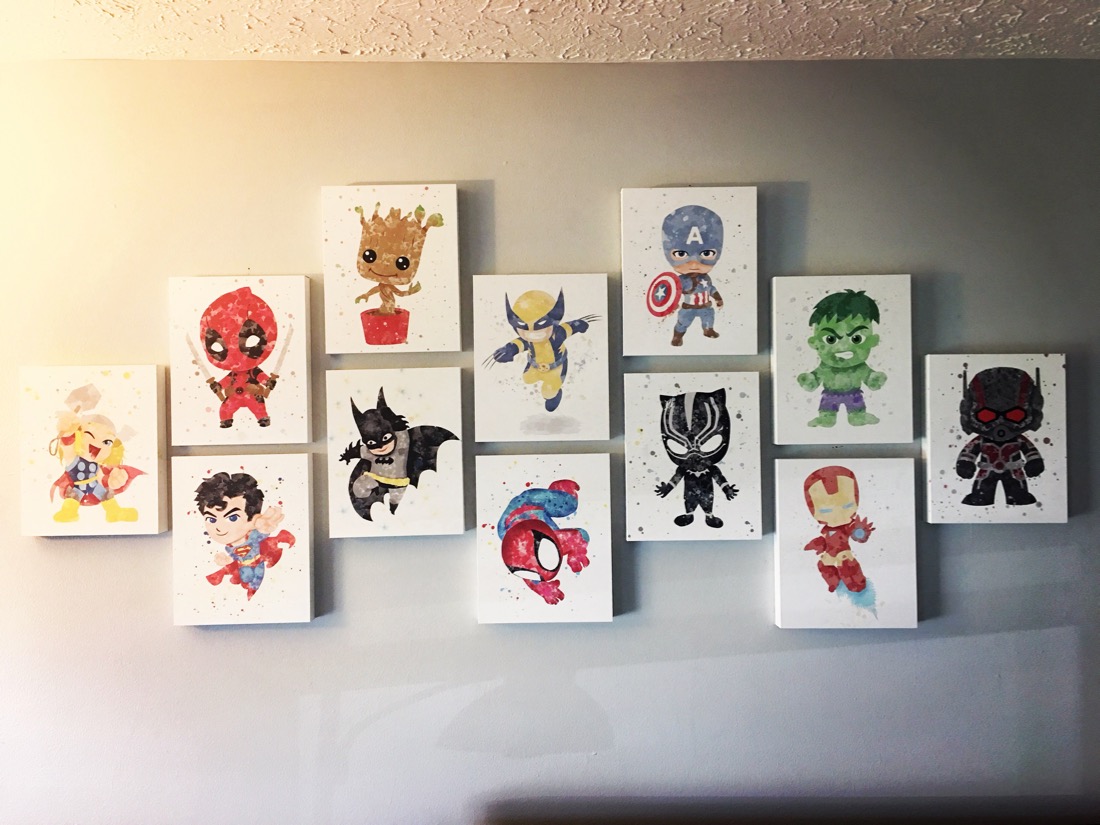 Designing your own bedroom is easy, right? You know what you like. Well, you have a pretty good idea. Putting together a creative space for your child might take a bit more scrolling through Pinterest night after night when they are sleeping. This was true for me until I realized I was over thinking it. Style is not about matching and perfecting, it's about putting together different pieces that complement each other while remaining unique in their own ways.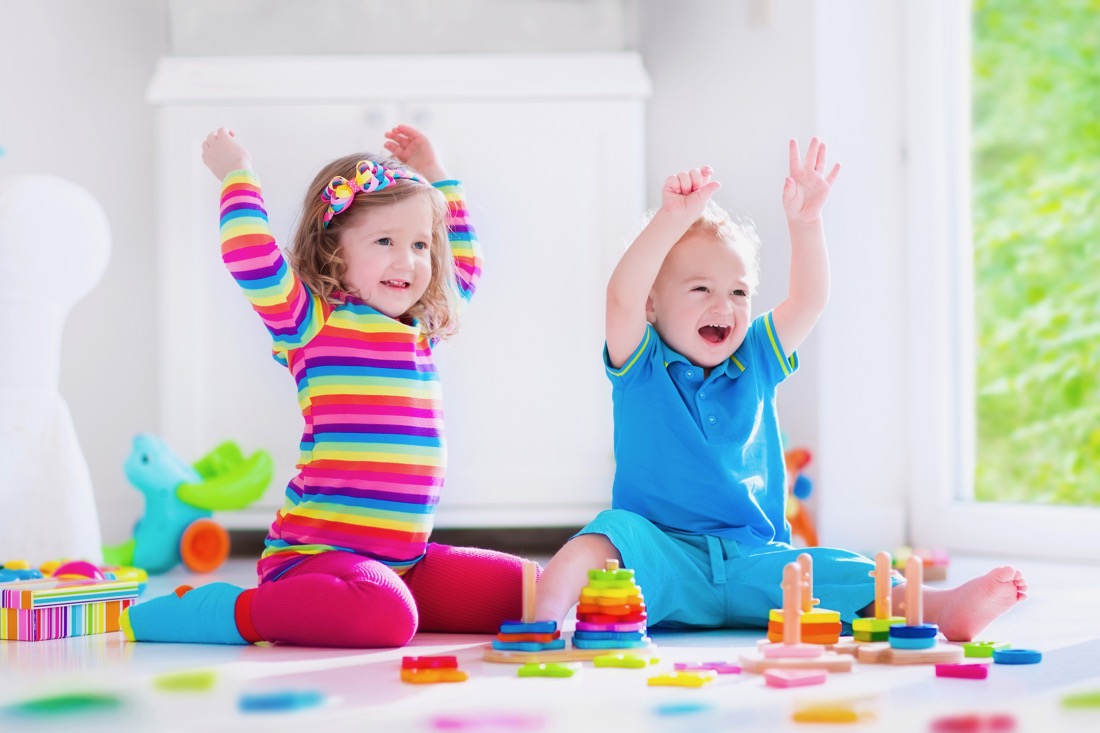 Here are some style tips that will hopefully inspire you to decorate a room your child will love.
Add pops of his/her favorite color, but don't over do it!
You want to let them personalize it. Adding pops of their favorite color will label this room as their own. Don't try so hard to make these pops match! If you paint an accent wall their favorite turquoise color, find little decorations that are in that same color family to compliment it. This ombré like fun for home decor!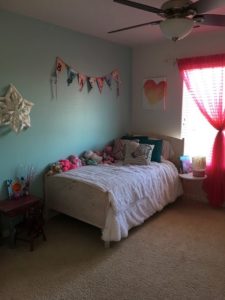 Keep in mind Disney decor is not always timeless.
They might love that favorite Disney character right now but that will be taken over by a new trendy Disney movie. There is a reason they come out with movies so quickly! You can add kid-themed decor that doesn't have characters that your child will soon move on from. It can still be themed around their current idol in a fun stylish way. If they love Moana, create a beach/island feel. Almost every Disney movie has an inspiring theme song, create a custom canvas with song lyrics to hold meaning and adventure!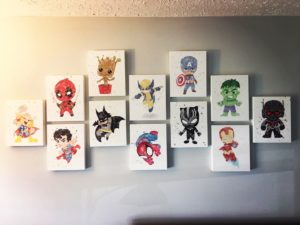 Show off your art skills honey!
Hang the art they worked so hard on up. That's their creative side right now, show it off! Find a bulletin board, hang a string and use clothes pins, use decorative tape, turn your favorites into metal art — whatever you do, just don't hide them under the bed!
Desks are a necessity, no matter the age!
I think every child needs a perfectly sized desk no matter what age they are! A desk can be used for so many things; homework, art projects, non-messy bedtime snacks, reading, sorting shapes, playing restaurant, playing school, and mostly, they just look so cute! Use little buckets for colored pencil holders and always have blank pieces of paper and coloring books on his/her desk ready to go.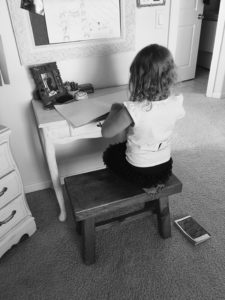 Create a reading nook.
Encourage your child to enjoy reading with a special designated reading area. Find a comfy bean bag chair, fluffy carpet, or sleeping bag laid out to create a relaxing mood surrounded by just books (no toys!). Include a reading chart that he/she can mark up with stickers for every book read, and be sure to join in from time to time!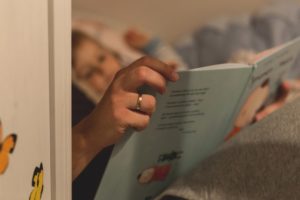 Add a living thing to the room
I'm not big on pets right now but a fish hardly seems like one. Adding a small fishbowl to your child's room teaches them the responsibility of a pet without all the extra maintenance. Daily feeding and weekly assisting in bowl cleaning is a great introduction to the possibility of moving up to other pets in the future. Not big on fish? Decorate with a plant! Green house plants are very easy to care for and improve air quality. Give the plant a name and you've got yourself a pet.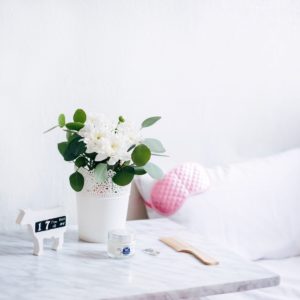 What about a giant chalkboard wall?
Let them draw on your walls, literally! Paint an entire wall with chalkboard paint or a small section outlined with a recycled frame and let them go crazy. Turn this into an art station or even a chore chart with incentives to check off progress.
A memory photo wall will surround them with joyful moments.
Print out a bunch of photos of them from infant to today and use any wall friendly adhesive to hang them up. Cut and shape them to form a large heart-shaped photo collage. You will catch your little one reminiscing and laughing at silly happy photos. You'll also find yourself joining in the walk down memory lane.