Fall has officially arrived, so it's time to break out the cozy sweaters, knitted hats, festive scarves, and of course, your camera. The colors of Autumn are so unique and true to the season. The colorful trees, pumpkins, sunflowers, and corn mazes make for beautiful photoshoots that give you so many great options to get creative with your photos.
Whether it be a photo session with a family, couple, or you're just out taking pictures with your friends, here are some fun photoshoot ideas that will help your pictures really express the feelings of fall.
Fall Leaves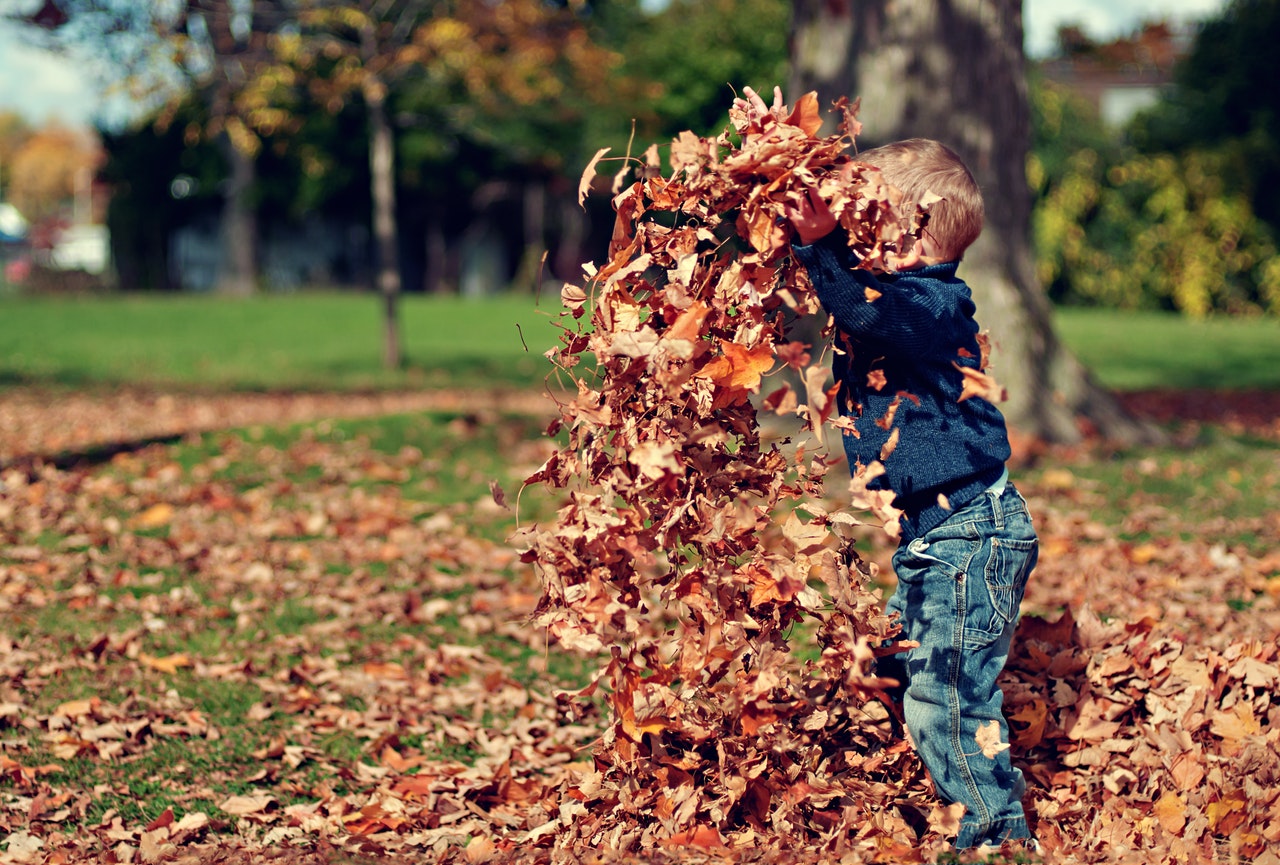 Be inspired by all the falling leaves. A nice pile of them is perfect for capturing pictures of your children playing outside. Have your little ones toss around and play in a fluffy pile of fallen leaves and be ready to capture those precious candid moments of the novelty of the season. These photos make for excellent scrapbooking or photos to send to extended family.
Pumpkins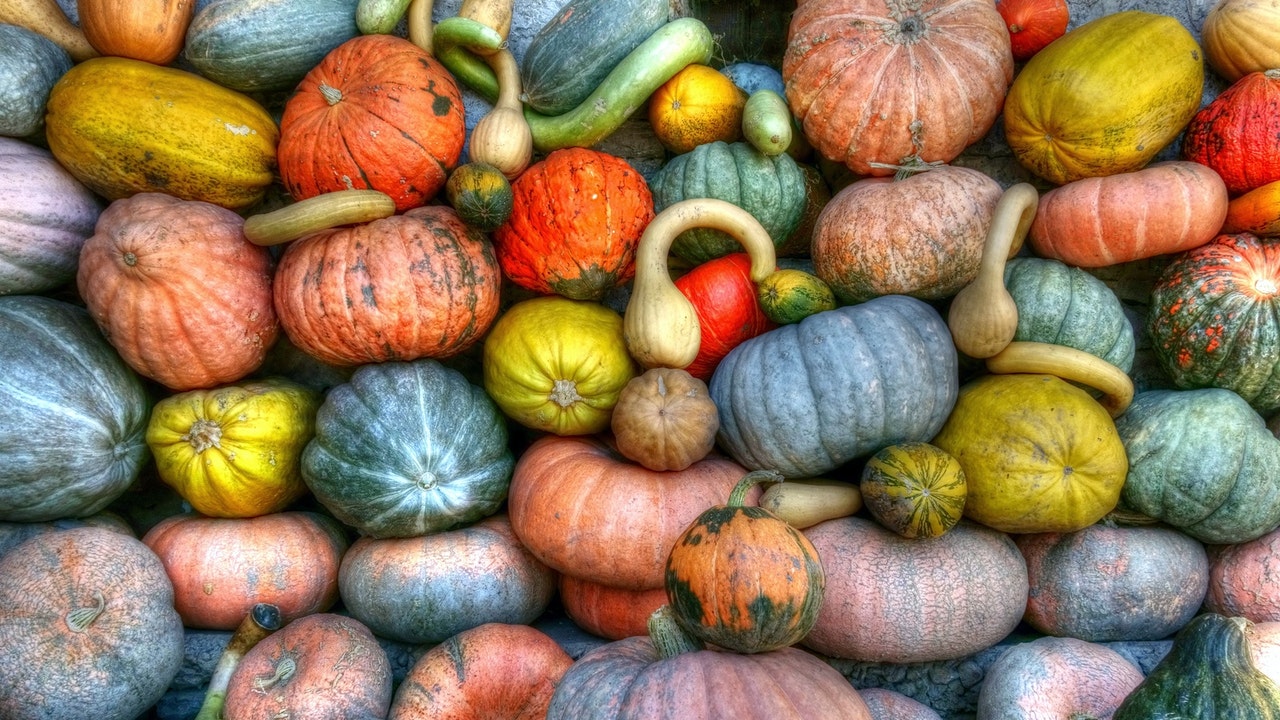 Pumpkins are an icon of the season. They can be used in so many different ways as props in your photoshoots. Stack them up in a presentable way or even take your children to a pumpkin patch for some great candid shots. Remember, pumpkins don't always have to be associated with Halloween! Carve out the word "fall" in one pumpkin, and then the current year in another. Place a candle inside, just as you traditionally would for a spooky accessory but use them as a photoshoot prop instead. What a great way to remember the year while you and your family look back on these photos in the future.
Autumn Reflections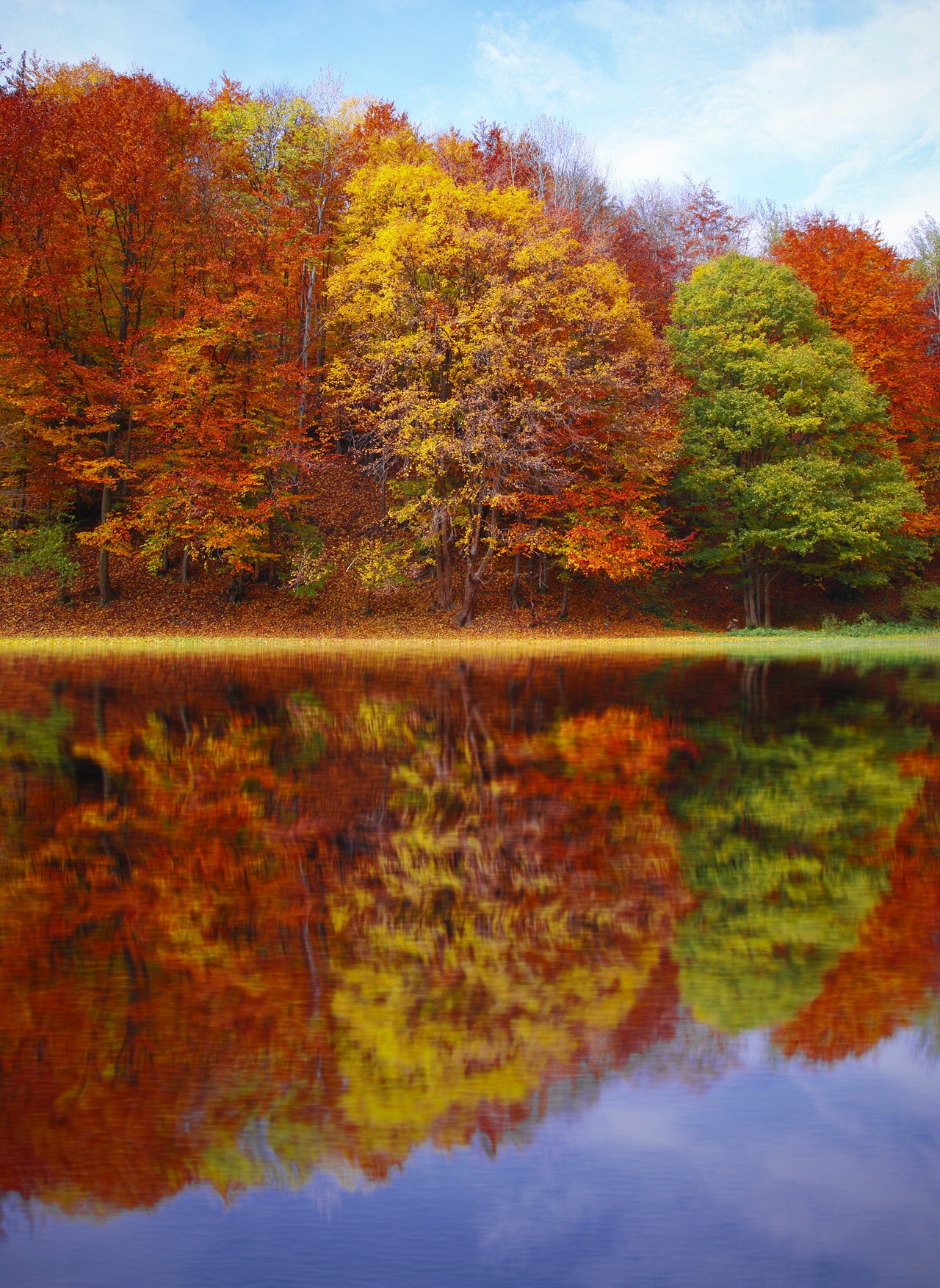 Find a location that has water for the backdrop. Rivers or lakes make for the perfect natural reflection of all the beautiful trees that have changed color. Locations like this are ideal for a family portrait. And if you want to get super unique, have your photographer try to capture the reflection of your entire family as well. Your portrait will be one top for next year!
Hay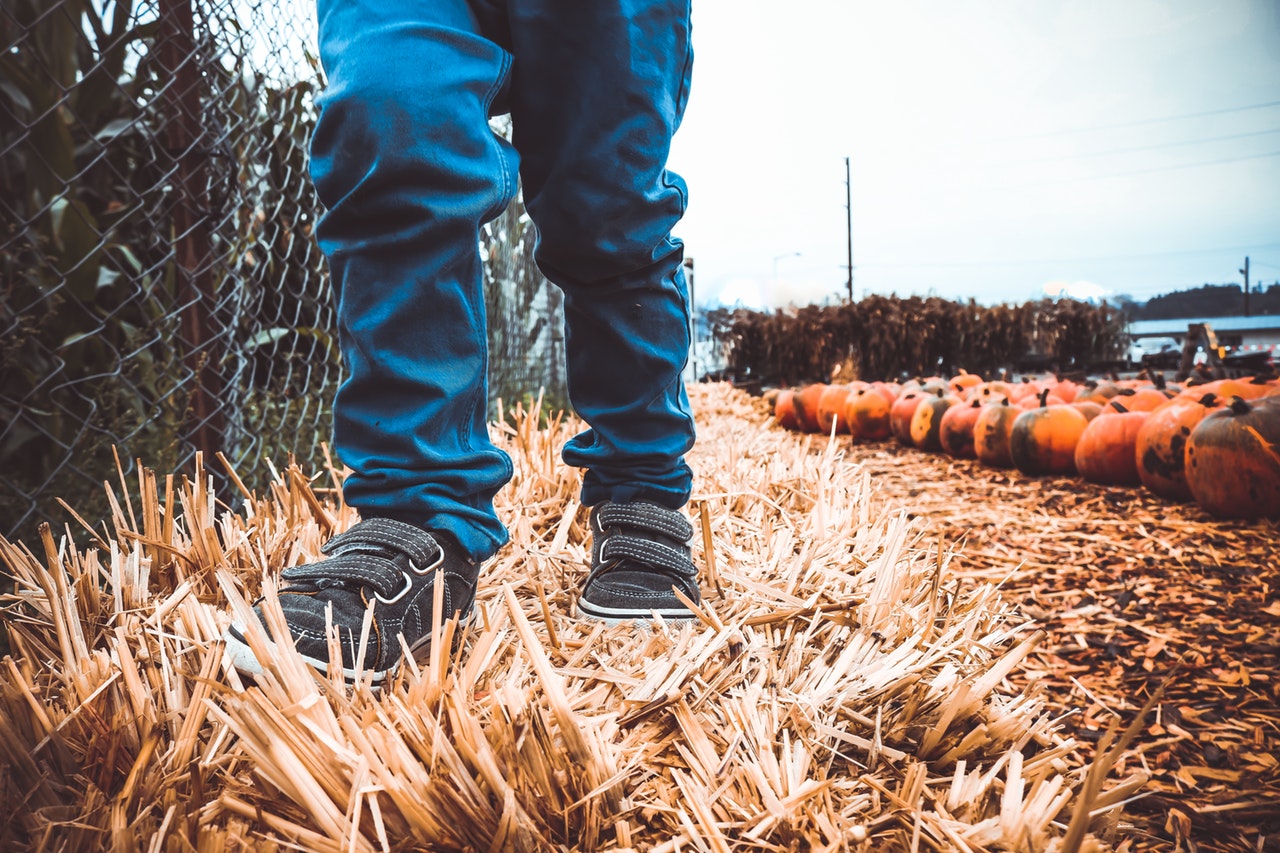 Incorporate a bail of hay in your photoshoot. A fall-themed prop like this is great for kids or even your pets to play on. Hay is a perfect representation of autumn and adds a beautiful touch to your fall photoshoots. Decorate your hay bails with pumpkins, leaves, pitchforks, and maybe even a few ears of corn. Or, if you're doing a low light shoot, line your hay bails with strings of orange and purple lights, giving them a fall themed glow that will be sure to add that final touch to your pictures.
Scarecrow

Scarecrows are cute props to set up for your photoshoot. They're perfect as a backdrop item or to even have your kids interact with it while you take photos. Set up your scarecrow, hay bail, and pumpkins and you'll have a stereotypical fall-themed scene. Dress your kids in matching overalls as your scarecrow with fall colored flannels and handkerchiefs. If you have a little girl, decorate her hair with sunflowers and bows. Or, if you have a little boy, give him a handsome cowboy hat to wear. Not only will you have a blast taking pictures of your children all dressed up, but they'll be sure to love their new and festive outfits. Who knows, maybe a scarecrow is what they'll end up wanting to be for Halloween!
Flowers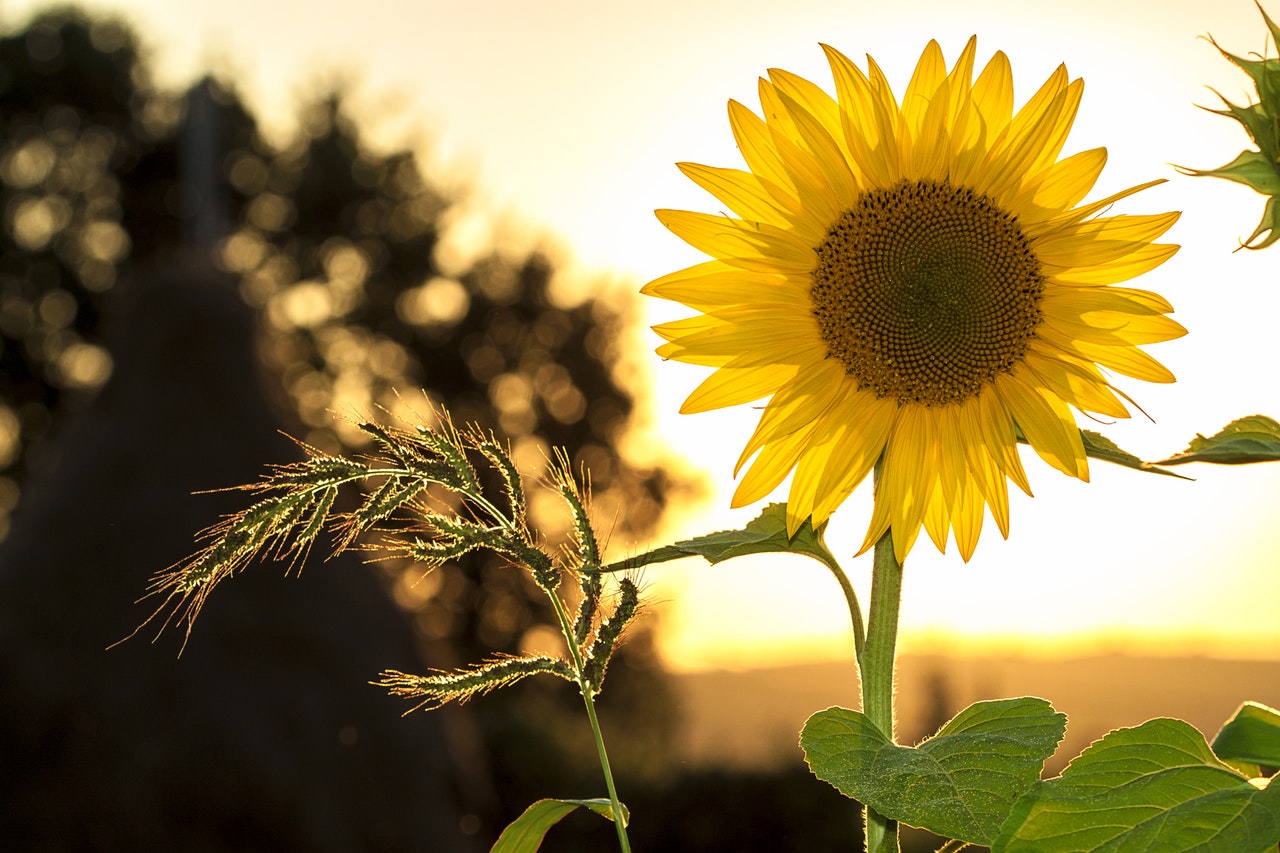 Flowers are a beautiful addition to your photoshoot, no matter the season. If you find access to a wildflower field that's changing colors, that would be an excellent location to snap some pictures. While sunflowers are your stereotypical fall flower, don't be intimidated to use other types of flowers in your photoshoot as well. Look for purple, orange, and red flowers to incorporate into your scene that will give your pictures a beautiful and warm fall feeling.
Trees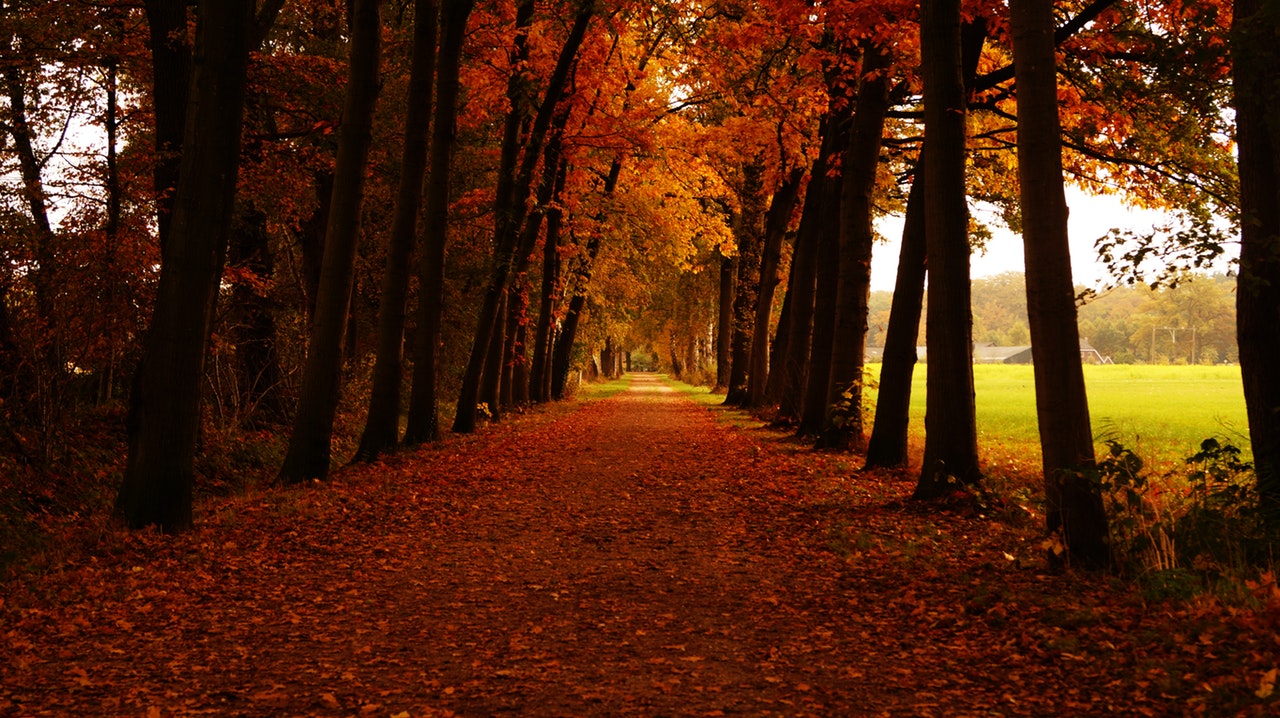 A path between trees is an ideal location to capture the feeling of the season. You can use a spot like this for posed family photos or candid ones. The framing and colors make it an extremely picturesque location that you'll be excited and inspired by. Try to host your photoshoot during early morning or evening light so you can capture the glow of all the fall colors in your backdrop.