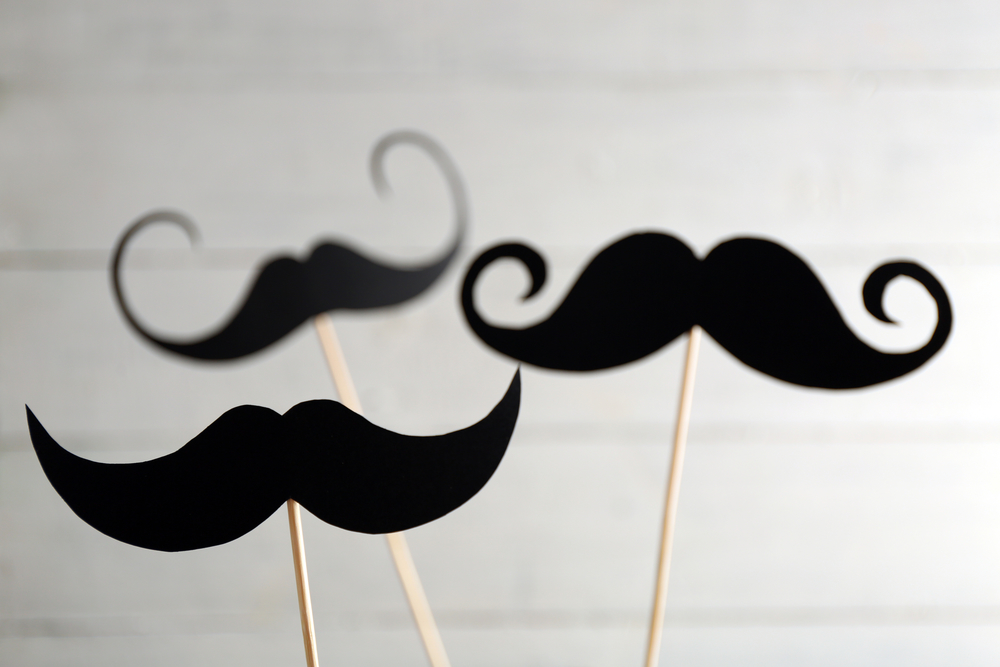 No matter what type of party you're attending, there's a good chance that picture taking will be on the agenda. Taking silly photos with your best friends or your significant other is always fun, but taking festive photos in a photo booth is even more entertaining and makes for some memorable snapshots.
Photo booths are a great way to capture the celebration and show off the theme of your party. Not only are the photo booths a great addition to the night but having a few fun props to use while snapping your pictures is a creative way to express your silly side and have a little extra fun with your friends. Here are some fun ideas to consider for photo booth props as well as a few fun cameras to shoot your pictures with.
Props
Be a Party Animal
Show off your wild side by creating fun animal masks. Using colored construction paper, create a face of an animal of your choice and paste it onto a wooden stick. You can get feisty by making a black cat mask, or get courageous and create an elephant mask. With a permanent marker, draw on the details of your animal; like whiskers, cheetah spots, zebra print, or a vibrant lion's mane. Once you're done decorating, paste your mask onto the stick and bring it with you into the photo booth to add some fun handmade props to your photos.
Express Your Emojis
Emojis have become an essential part of our text messages to friends. They're a fun way to help us express what's on our mind in a way other than words. Why not use your favorite emojis in your party's photo booth as well? Print out common emoji faces and other symbols that go along with the party theme. Paste them onto poster board or cardboard and then attach them to a stick so you can hold them up during your photo booth session.
Wig It
A great idea for a funky photo booth is to change up your look of the night by throwing on a wig. Collect all your past Halloween wigs and maybe even purchase a few more for the occasion and use them as photo booth props. This is perfect for a birthday party or even a bachelorette party. It allows your guests to show off their alter ego in their pictures and giving them a good laugh when they look back at all of them.
Halloween Treats
If you're throwing a Fall or Halloween themed party with a unique photo booth in mind, be sure to decorate the booth with the appropriate props. Pick up a bale of hay along with a few pumpkins and ears of corn. These are ideal props not only just for decoration of the booth but also to create scenes with while taking pictures. Add in a witch's hat and broom or some vampire teeth to wear to give your photo booth more of a spooky look as well.
Mustache Bash
If you're looking for DIY props for a wedding party or bachelor party, create a few cut-out mustaches to add to your photo booth. They're a fun and hilarious addition to your party pictures. With so many mustache styles to choose from, you can have quite the collection of cut-out mustaches to paste onto wooden sticks and hold up while you're in the photo booth.
Black and White Event
Setting up a photo booth at a wedding is a great way to capture non-formal pictures of your wedding party and guests. Add a few props to your photo booth to give your guests a way to express their party side while taking pictures. Have a table set up with all sorts of props ranging from veils for the girls (or guys) to put in their hair, top hats, silly ties, flower bouquets, and giant cut-out diamond rings to hold up during picture time. You'll be sure to end the night with lots of funny pictures and maybe even a new proposal in the photo booth!
Chalkboard Art
A fun way to send a message to the guest of honor is to have mini chalkboards in your photo booth and have your guests write messages on them. Hold up your chalkboard message in your pictures telling a favorite memory you've had with the birthday girl or boy, or for a wedding party, you can write what you love most about the newlyweds and display them in your pictures. This is a sentimental way for the host of the party to look at all the photos at the end of the night and be reminded of how much they're loved by their friends and family.
Cameras
Fuji Instax
These miniature cameras are just like polaroids except the shape of the film is much smaller. This is a fun and great option for photo booths because your guests can receive their photos instantly! Instax film makes for great pictures to hang up in your bedroom or to scrapbook with. What a fun way to create a memory book of the party for the birthday boy or girl, bride, and groom, or graduate.
Holga
Holga is a tiny, toy, film camera that shoots photos in medium format film. These are excellent for photo booths that are situated outside in the sunlight because they perform best in bright, natural light. Holga will print your photos out in square shaped prints similar to Instagram photos with a filter that gives your images more of a vintage look. You should give Holga a try during your next photo booth party!
GoPro
GoPros are pretty amazing little cameras. They have so many different settings that make for so many different types of photos. If you set a GoPro up in front of a photo booth, you can capture the fun and probably hilarious images of your friends. Set your GoPro on a time lapse setting so it takes a picture every second. This way, you'll capture your friends in-between their poses and that's when you'll have the best laughs.
Polaroid Snap
If you're wanting a vintage feel to your photo booth pictures, check out the Polaroid Snap. This tiny digital camera has a built-in printer that will spit out cute, 2 by 3-inch photos from the camera's side.
The Snap would be great for a wedding photo booth or a holiday party photo booth so you can give your family pictures an older look. The camera comes equipped with a 10-second timer that's convenient for your group shots. Another great feature about the Polaroid Snap is that your images are saved onto a microSD card! So, not only can you instantly hand out pictures to your guests, but you can also put your SD card into your computer later on and see them on a big screen. Be sure to consider this handy and fun camera the next time you're preparing for a party.