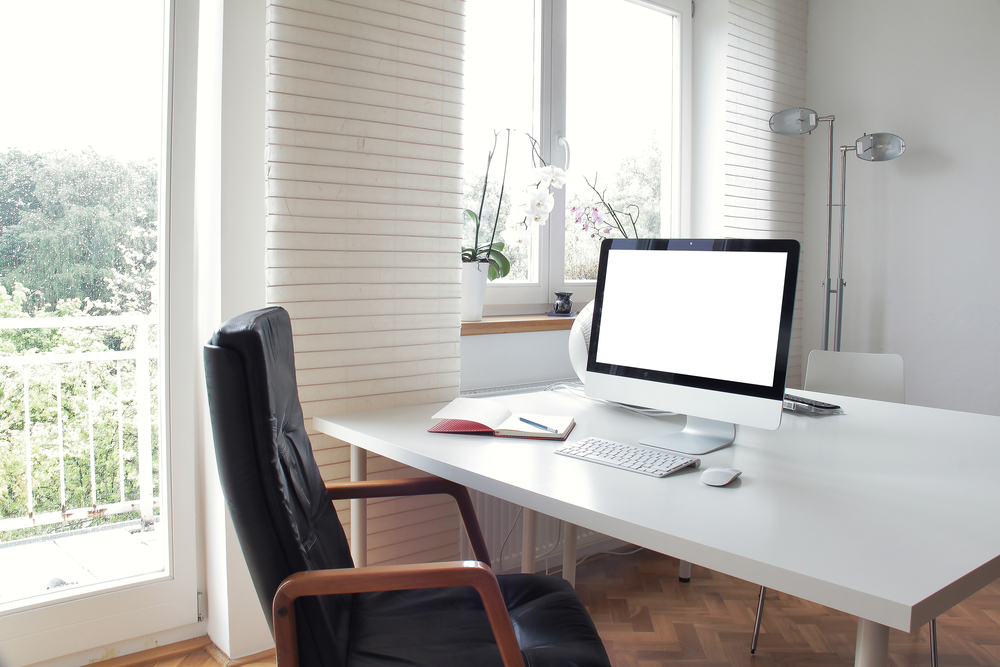 An in-home office is a great room to have to help you stay focused and get your work done. And what's great about having a small office in your own home is that you can customize it to make it a comfortable and pleasant space for you to enjoy working in.
Whether you're decorating your desk or the walls that surround it, here are some fun ideas to help you create the ideal work space where you won't mind spending many hours in.
Creative Storage
Hide your office clutter by using something like cubby holes with colorful boxes to organize and eliminate the clutter that comes along with an office. If you choose to use cubby specific boxes, pick a neutral color scheme that fits the room. This is a fun way to clean up and organize your workflow.
A Focal Point
Cover an entire wall with wallpaper, a photo collage, or a mural to create a lively accent wall in your office. This wall will show off your personality and give a room that's usually not too exciting, some flair and color. A canvas print or metal art piece are perfect items to hang on your wall.
Lengthen It Up
If you have a room to accommodate it, lengthen your desktop. This new surface area will give you plenty of space to work on different types of projects as well as more room to store items or place pictures of your loved ones.
Sit Pretty
Get rid of your typical office chair and replace it with a cushy accent chair instead. These chairs not only are more comfortable but give the room more character and will definitely liven up your office space. Try to match the color of the chair with your accent wall or design theme.
Pop of Color
If you're sticking to neutral colors for your office, think about adding a quick pop of color to the room. Whether it be adding a bit of colorful paint to one or two things or bringing in flowers that really stand out, this is a great way give the office a bit of spark and brighten up the room.
Clipboard Deco
Use medium sized clipboards as makeshift picture frames. You can clip your favorite words of wisdom onto them or even family photos. This idea is a relevant office decor that's unique and eye catching.
Breathe in Some Plants
If you're one to spend hours on end in your office, it's hard to find time to get outdoors during the week. Find a few small house plants to place around your work space. They're a great breath of fresh air and make for cute decorations.
Dry Erase Wall
Pick an empty wall and turn it into a giant dry erase board. Any time you have an idea or something that you don't want to forget later on, write it on your wall. Not only is this a great tool for work, but it's also a fun way to fill empty wall space. You can even have your kids draw some art work on it, giving you a reminder of what you have to look forward to at the end of the day.
Diffuse
Place a couple essential oil diffusers in your office to give the air your breathe a fresh scent. Diffusing oils like lavender and peppermint is a great calming effect and may help to make your work area less stressful. It'll also be a pleasant aroma to start your day.