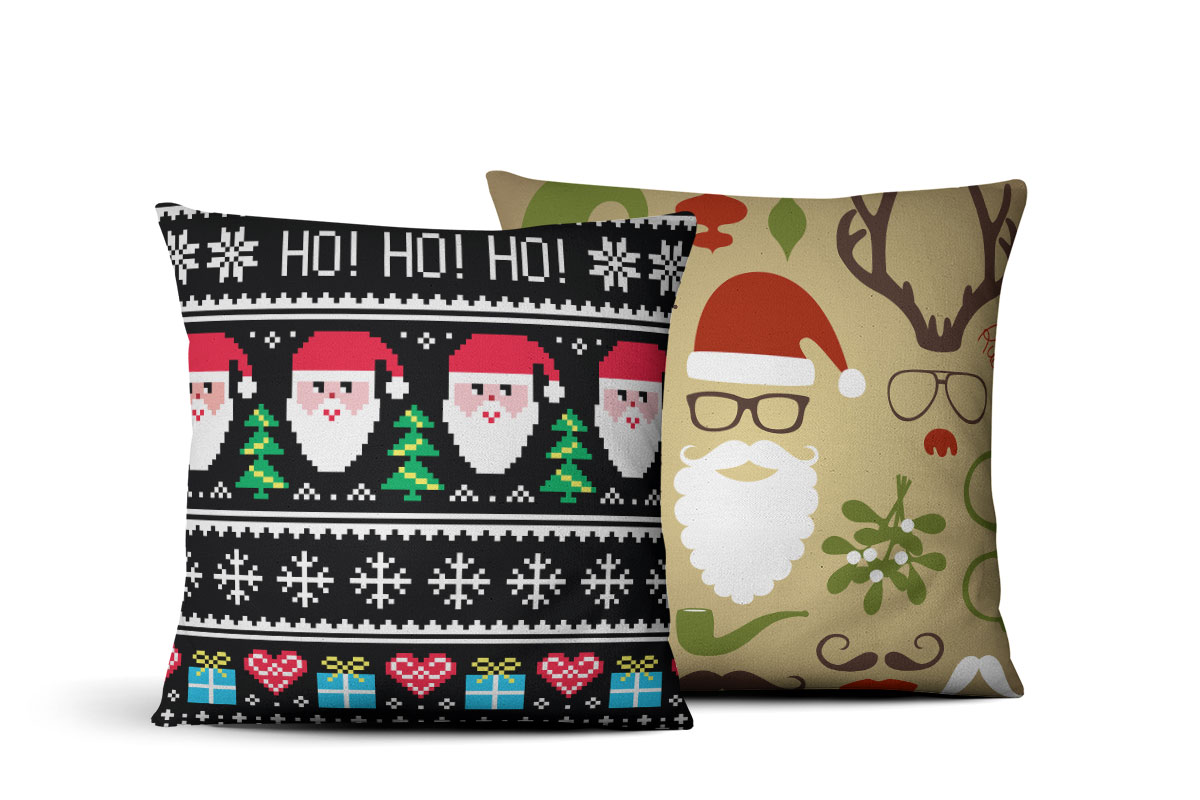 Throwing parties is a staple in the holiday season. They can be fun, festive, and a great way to bring family and friends together. As fun as they are, parties can often be the most stressful and difficult things to plan. Do you have enough entertainment? Enough food? The right amount of people?
Perhaps the most important thing about a party is the theme. Ugly Sweater Parties are great for a lot of reasons, mostly because of how tacky they are allowed to be. Forget all about fancy and formal, just have fun being weird! Here are five tips and ideas to help you be awesome at throwing an Ugly Sweater party.
Ugly Sweater Pillow from GoodPrints.com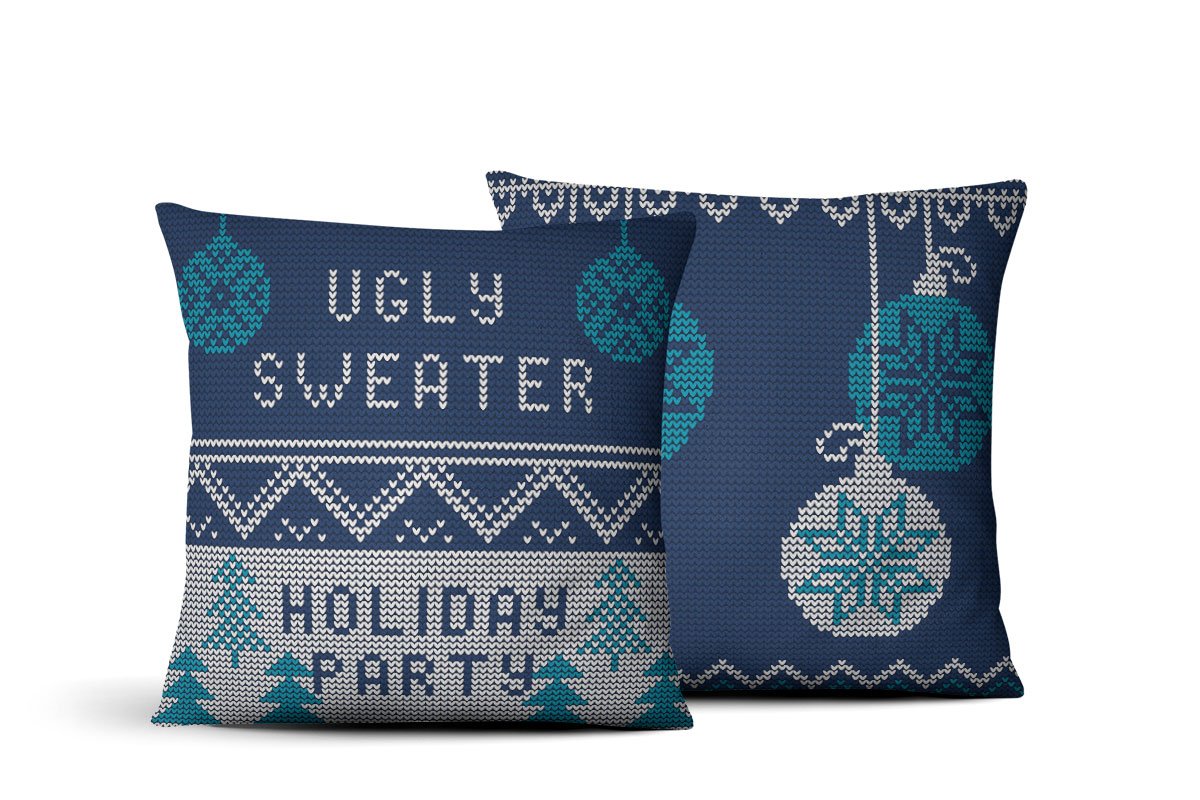 Details Matter
As the host, it's your job to make it look like you spent hours preparing your house. However, doing little things here and there can make it look as though you've spent days at work, when in reality it took only a quick trip to Walmart or even your local dollar store. Plates, cups, napkins, and utensils all matching in theme or color tie the entire shindig together. And the good news is, with an Ugly Sweater Party, tacky is key. If all of the bells and whistles are bright and gaudy combinations of green and red, great! The tackier, the better, and the more authentic. Ugly Sweater Parties aren't supposed to be classy and chic, but whacky and weird.
Food: Simple but Variety
Planning food is a vital part of any party. It doesn't have to be difficult or take a huge amount of time, but it will take a little effort. People can be picky and choosy, so creating a larger variety of food might be better depending on how well you know your guests. Small amounts of cheeses, meats, veggies and desserts but large in variety might be the better way to go. Same goes with drinks: juice and soda in all sorts of ways.
Make that Sweater Ugly
Another host duty is dressing the part. No one wants to go to a party with the host in jeans and a t-shirt. Hosts are basically required to set the costume/outfit tone for the entire party, so if you want festive guests, be the most festive. Show your peeps how to rock the ugliest sweater out there. Don't be afraid to get creative, get weird, and get extra. Wear wild makeup, do your hair up like Cindy Lou Hoo, and get some crazy socks. If you dress lame, everyone dresses lame. Don't be that guy (or girl).
Santa Ugly Sweater Holiday Pillow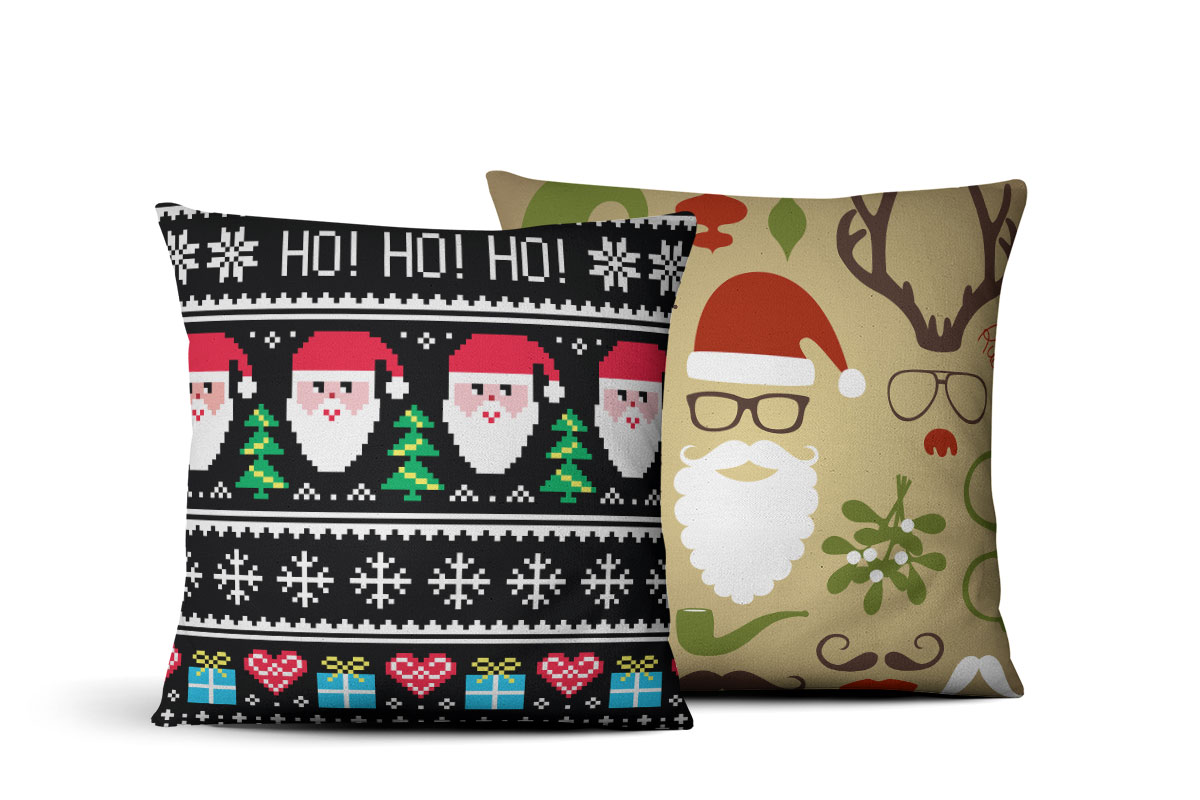 Tunes
What's a party without music? Especially a Christmas party! You would think the music would be self-explanatory given that it's a holiday party but there are still better songs than others. Pick upbeat songs that make people feel happy about the holidays, not sad or too emotional. And perhaps most importantly, pick enough music. Nothing is more awkward than hearing the same seven songs on repeat.
Games and Gifts
Games are a must at any party, but people sometimes have short attention spans. Short, "minute to win it" type games with fun prizes are a good go-to. Avoid long and dry board games unless you're inviting over that friend group. Since it's a Christmas party, having a gift portion of the evening is a given, but it doesn't have to be that dull. White Elephant, Secret Santa, or themed gifts make giving them more lively and fun for everyone. Make sure everyone that wants a gift also brings one, and if people don't want to participate, that's okay, but make sure everyone that wants a gift is informed on what to do or bring.