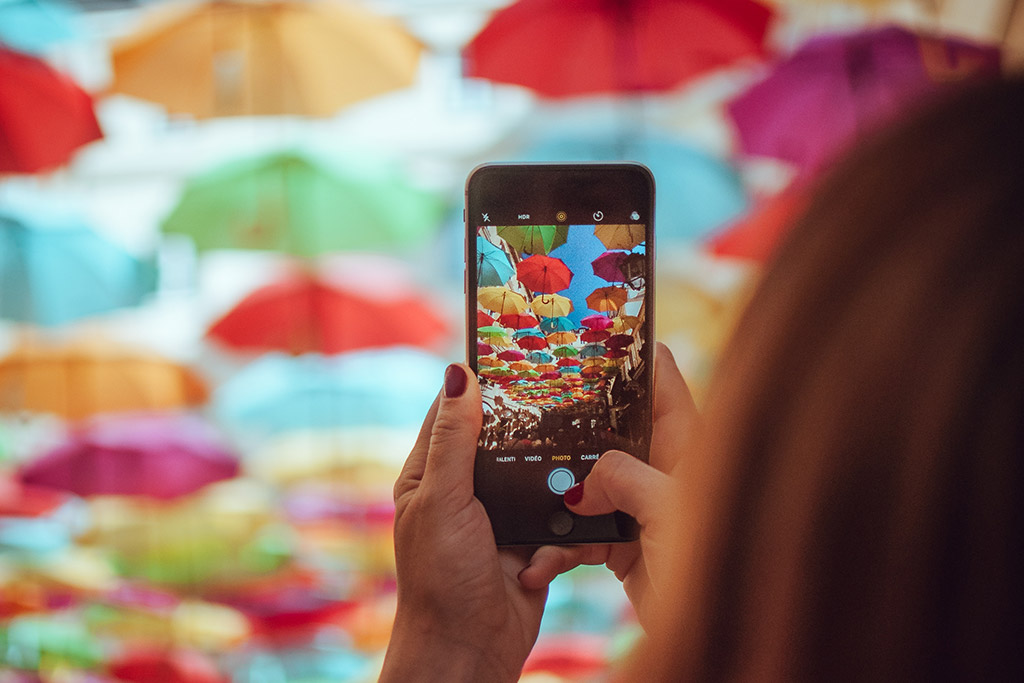 A summer vacation might only last a few days, or a week at best. Memories, on the other hand, last much longer, and photos can really make a big difference in heartfelt reflections of seasonal trips. We all know that one family member who likes bringing their heavy duty Canon everywhere they go and stopping for the perfect shot. In fact, that might even be you. While great cameras deserve all the love and attention we give them, vacations are not necessarily the time for stopping and planning out intricate photos.
Many instead choose to focus on only taking photos with their smartphone. It's already likely coming with you on your adventures and activities, and actually shoots quite well. When people scoff at smartphone photography, they're likely to remember a time where Nokia cameras were compared to taking pictures with a potato, and images were clearly distorted from the lack of power a mobile camera could punch.
Tips for Better iPhone Photos While Vacationing
There are a few ways to manipulate your iPhone into a state of the art camera. The newest iPhones are nothing to scoff at by any means. For example, the XR has a single 12mp rear facing camera, and the XS and XS Max have dual 12mp lenses for extra power. All three have 7mp front facing cameras, which is insane considering just a few iPhone models ago, front facing cameras were somewhat grainy and pixelated.
Well, with the power of the newest iPhones, or even one a few generations old, you can be taking amazing photos. With mobile photography, it does not come down to tech so much as it is a matter of knowing what to do with it. The iPhone is easy to shoot with, but that leaves more onus on the photographer to get the job done themselves. For that reason, here are some must know tips before you go on that summer vacation to bring home some frame worthy photos.
Use Space for Portraits
This first tip is a bit vague and needs some explanation. When taking a photo on vacation, it's likely that you're either focused on one of two things: a place or attraction, or the people you're on vacation with. With only two main focuses of the majority of your vacation photos, you'll likely need to keep in mind the way you take the two very different subjects.
For a shot of a person, you likely have hundreds of photos featuring their face or even full body. The important thing about vacation photos is the place you're visiting, so even when you take a family pic, be sure to use the space around you. Beach vacations are only fun to revisit when you capture the vast bodies of water and sandy scapes alongside the people you're traveling with. The easiest way to make sure you're using the space you're in for photos of others is to take a step back, or forty. Give yourself space to capture people in the place, rather than the people who just happen to be somewhere from home.
A great way to make the most of these portraits is to take them with the motive of putting them to print, or better yet, canvas. The 3D nature of a canvas print allows the memories you make while on vacation to keep on living long after you have returned home. Canvas works best with portrait style photos, and a great print is going to look its best when space is utilized to create an environment that harnesses the depths of your memories of the trip!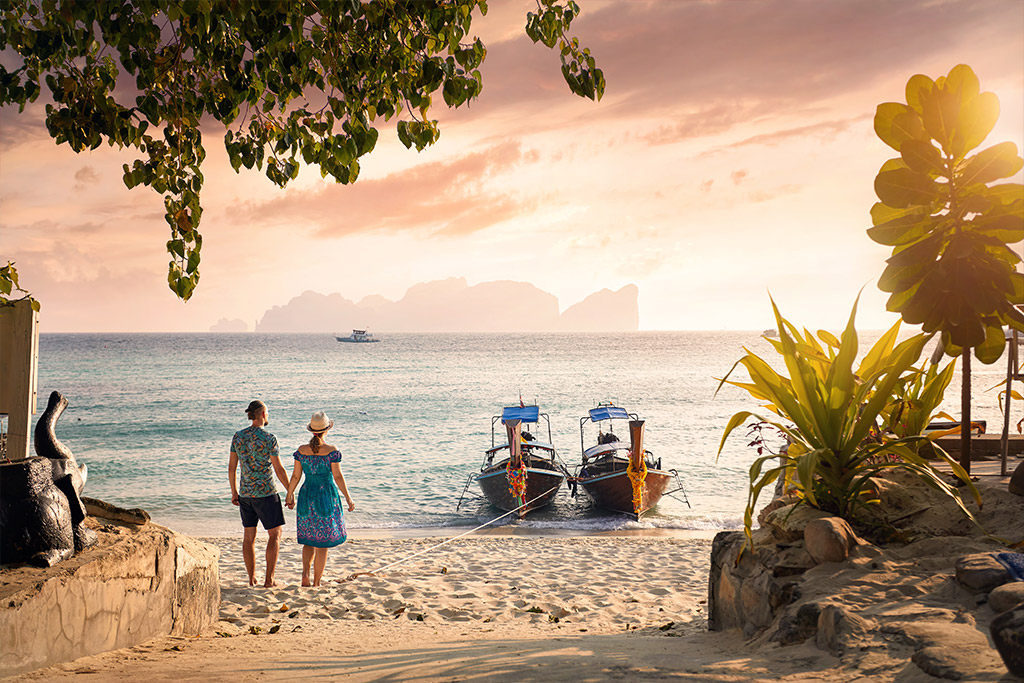 Move Into Position for the best Scenic Shots
With an iPhone, zoom is not going to necessarily be your best friend. While a digital zoom is much clearer and effective now than it was 10 years ago, it's still limiting the resolution of your shot. For these scenic shots you'll likely want to take during your trip, put your body where you want the zoom to take you. If it's not possible to physically get to that spot, zoom is going to have to do. Too often though do people rely on zoom when simply walking a short distance could have improved the angle and scope of the photograph exponentially.
Let's take a popular summer vacation destination: Florida. There are a lot of great scenic places to shoot in Florida, yet social media is riddled with shots taken while standing on the beach level to the ground. Covered in piers, a slight walk to a raised area of the beachfront can really transform the shot for you. In that same vein, if you want a picture on the pier, don't always just head up to the pier itself. Keep someone down on the sand and shoot the photo up. Creative angles make for memorable pictures, and when perspective is done right, it places you right back in the moment every time you revisit the photographs.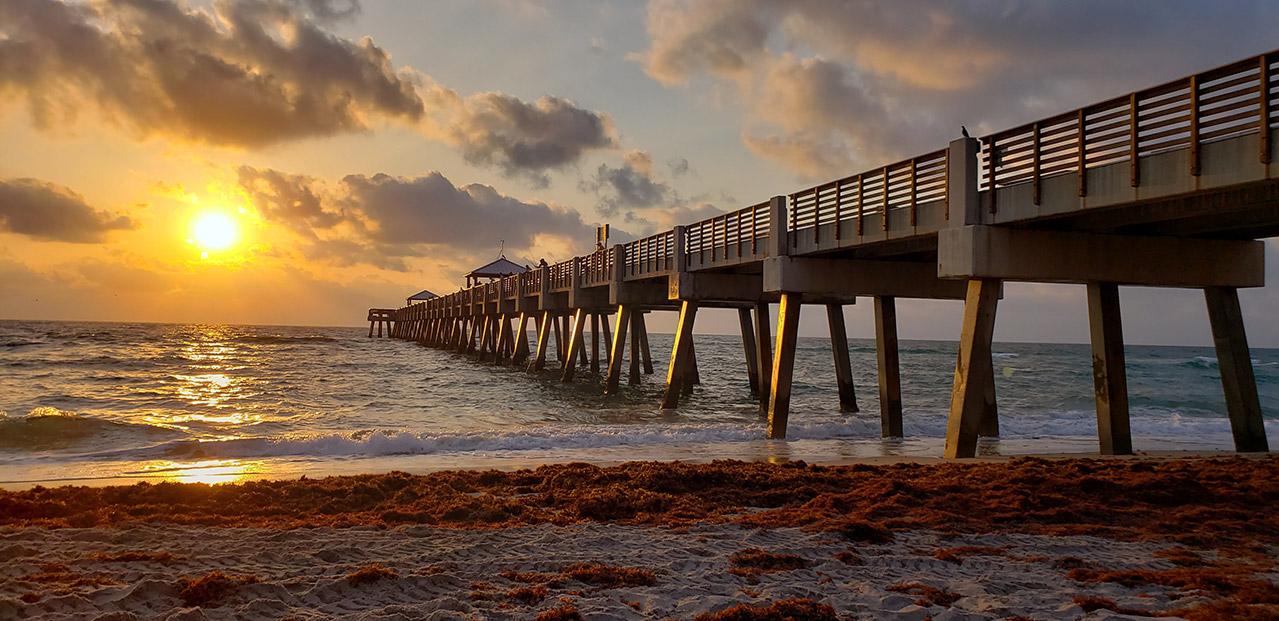 Photo credit: Beth Varian
Schedule Photo Time During Golden & Blue Hour
Photographers have a secret called called golden hour. It's the period of daytime shortly after sunrise or before sunset, during which daylight is redder and softer than when the Sun is higher in the sky. The opposite period during twilight is blue hour, just before sunrise or after sunset, when indirect sunlight is evenly diffused.
Too often on vacation, a certain period of time to take photos is not designated. This leads to a frantic feeling that a photo perfect moment could happen at any time, leading to rushed pictures and unnecessary diversions from real life moments. Pictures are great, but the ones that will stand out to you long after you've returned home are going to take some planning. Taking the first 20 minutes at a new location to get some pictures can mentally put all vacationing bodies in the right mindset for a smile. Candids are sometimes great, but preparing a good time for everyone to be camera ready gives a notice that will not go unnoticed as you look back on your vacation.
Don't let the time you spend together give way to too much picture time. That being said, a 5 minute break from events or activities to shoot a few memorable shots is not much to ask everyone, and it can mean that once it's over, nobody feels pressured to have their phone ready.
Go Pano
A great way to take in an entire area is a panoramic shot. With tools on the iPhone to simply stay in one place and capture a whole area, it's an easy way to embody all that you're seeing in person for years to come in a wide-ranging photo. A panoramic shot is also great at capturing a lot of people, although it can be tricky. Keeping the camera level and panning slowly is key. Either way, panoramics prints make a great piece for the office or above a doorway, as well as a gift to someone who went on the trip with you.



On-The-Go Editing
A million and one editing apps are available on the App Store, and for good reason. Adding some color or brightness touches to a picture is easy to do in the Photos section of your iPhone, but some extra attention can take mobile phone pics and turn them into studio-style shots that are frame ready when you arrive home. Best of all, you don't need to know how to edit on a challenging medium like Photoshop to be able to touch up your photos.
A great app, which happens to be free, is Google's Snapseed. Snapseed offers so many presets to photo editing that you could use the app regularly and never make a technical change at all. Detailed settings created for specific wishes like a good "Morning" shot, or something that allows you to "Accentuate" the object in the foreground are completed with the push of a button. Some other popular apps for mobile editing cost money, but to get you started, Snapseed is a wonderful way to get a feel for on-the-go editing.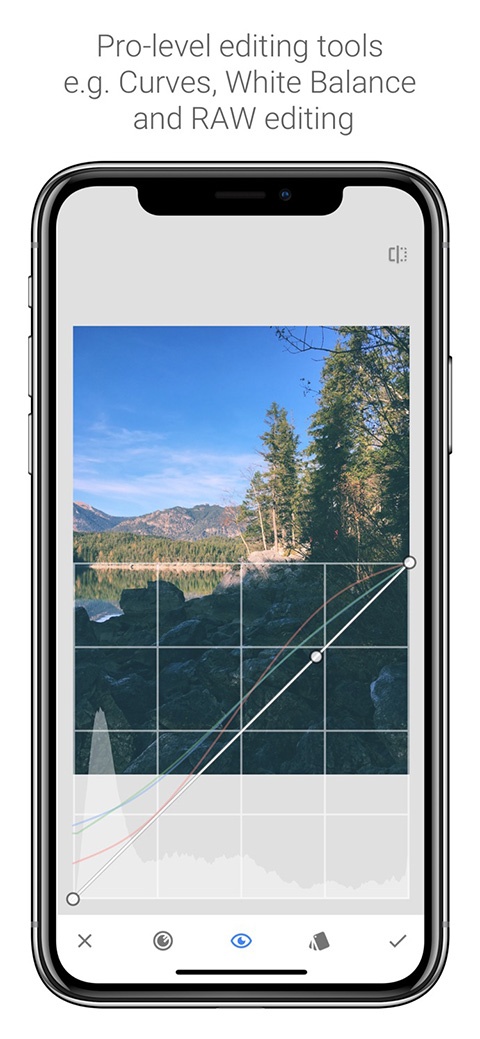 Move your Mobile Pictures to Physical Frames and Prints
Very rarely will you consciously sit down and scroll through your phone to see vacation pictures. It's more likely that you will enjoy them as physical prints for framing, collaging, or gifting to friends and family who may have accompanied you.
GoodPrints is a one-stop shop for high quality photograph printing for a great cause. 10% of every purchase of prints on GoodPrints goes to a great cause, so when you're printing memories you're also helping advance some major progress for humankind and the issues that need it most. With traditional prints in all sizes, as well as gift items like pillows and mugs, every memory you make can be brought back to life in a physical form of your photographic prowess.
Here are 3 of the best product for your Vacation  Photos
The high quality prints at GoodPrints allow your newly learned iPhone tips for great summer travel shots to come to life. Keep in mind all of the above advice to making the most of your photos while on vacation, and when you come home, keep the spirit of your trip alive with an order from GoodPrints.