Custom Pillow Cases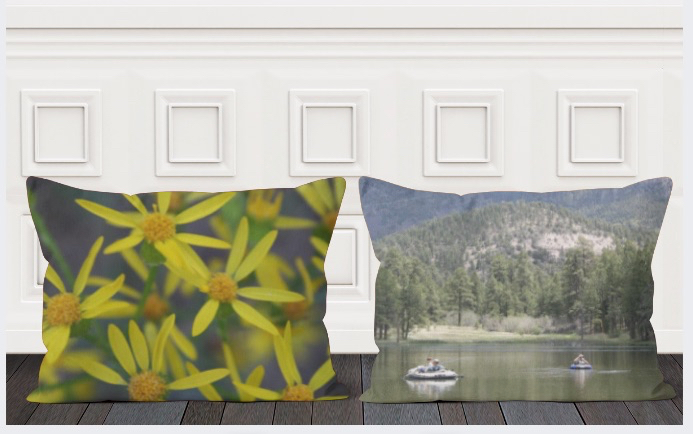 Whether you have a beautiful photo duvet cover or just an ordinary bedspread, a photo pillowcase is a charming detail to add to your bedroom. It's an unexpected, thoughtful touch. Unlike most pillowcases, which look plain and unremarkable, your photo pillowcase will stand apart from any other.
Pillowcases are a great place to display photos for several reasons. First, their rectangular shape creates a natural "frame" for photos. In other words, you won't have unnecessary space around the photo. Your image will fit perfectly on the pillowcase.
Custom photo pillowcases are also easy to change and move from one place to another. This flexibility gives you more options for decorating. For instance, you can get a different pillowcase for every season or change the pillowcase depending on who's visiting. You can use photo pillow cases to celebrate a special occasion or holiday, like Christmas, Halloween, or a birthday.
Our photo pillowcases are easy to clean, too. They're machine-washable and open on the side, so you can slide them right off the pillow. This easy cleaning means that you can use the pillowcases anywhere. You can put them on pillows for a long road trip or relaxed afternoon outside on the hammock. You won't have to worry about dirt or spills—you can just throw the pillowcases in the wash afterward.
Your chosen design and image will be printed on the front of the pillowcase with light cream or white on the back. For both colors and all designs, you'll get a pillowcase that's soft yet strong. This quality comes from the type of material we use, a lightweight woven microfiber, known for its softness and durability.
With this strong material, along with our high-quality American printing, you can expect your photo pillowcase to last. It'll keep your best memories fresh in your mind for a long time.
No products were found matching your selection.