Custom Pet Photo Gifts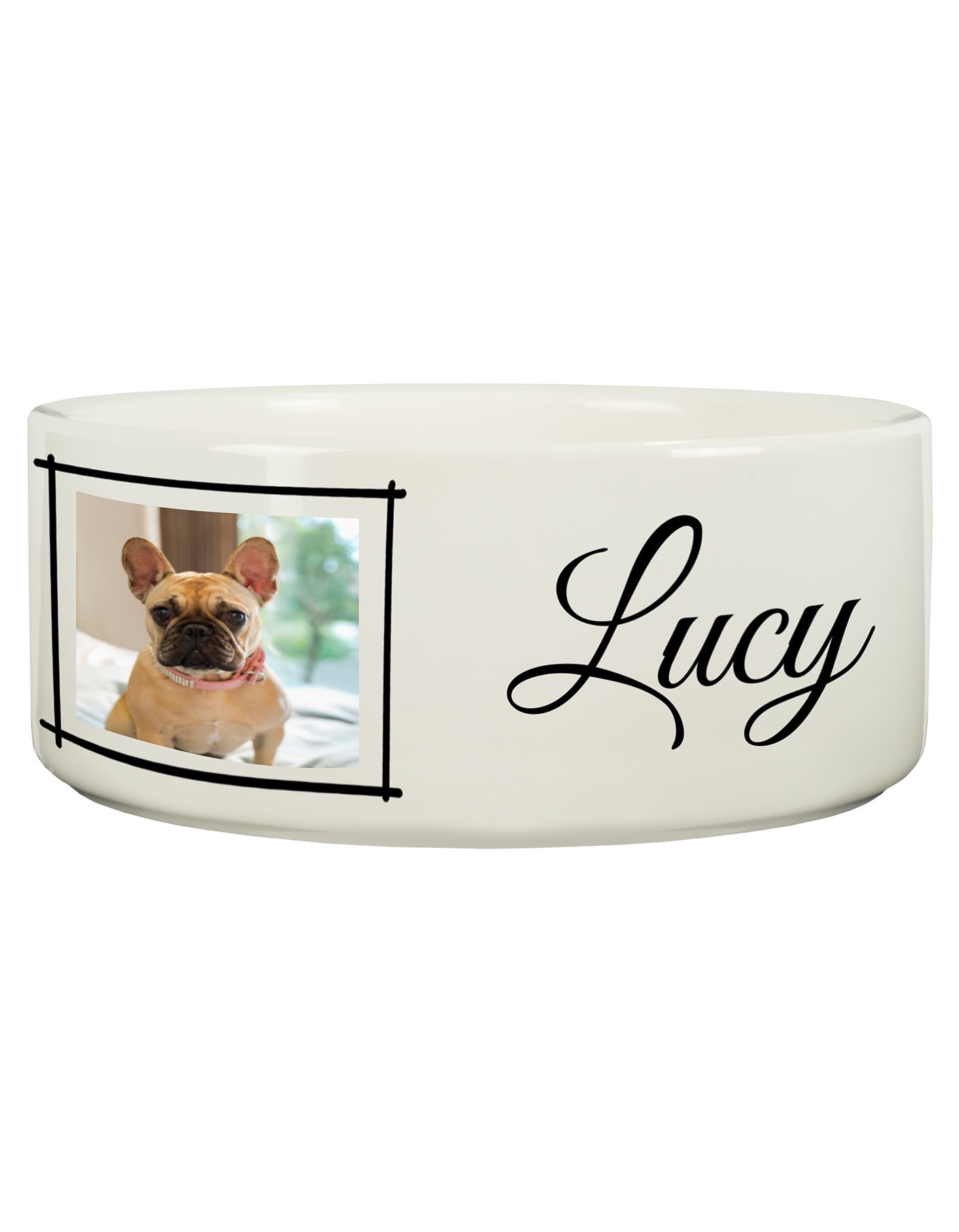 It's already been established that people do insane things for their dogs these days. From cooking them real food for dinner, to dressing them up for events and all of the weird in-between—dogs are sometimes treated better than most people. At least we know that they are deserving. There is not a human being alive that loves you more than your dog. No matter what, they just love the person that comes home to them every night and more importantly, the one that feeds them. Spoiling our dogs is something we enjoy doing, and we should. Dogs are awesome.
These dog beds come in different colors and sizes, and of course, your pet's cute self. There are sizes to accommodate dogs of all sizes: big or small, we love them all. The bottom is tan polyester, and the top made of a velveteen material that is cozy and soft. For your added convenience, the cushion portion of the bed is removable for easy washing and drying. The beds will be perfectly personalized for your slightly entitled pet.
Not only is it customizable to the point of actually choosing which photo goes on top, but also with the color. These choices provide unique outlines for the pillows that cater to different style choices of the owner.
Perhaps the best part about these personalized pet pillows is that you get to choose the photo that ends up on top. Scrolling through hundreds of cute puppy photos to find the perfect one that you think your dog wouldn't mind looking at every day. Plus, that's not a bad way to spend an afternoon. You can choose any photo you want. If you have multiple dogs, a photo that snaps both of them being extra cute and cuddly is a must. If you happen to have both kids and dogs, a group shot might be a perfect idea. If your dog BFF has a red collar, finding a theme with the color red would look really good—especially in a room with the same types of colors.
Often times, our pet's beds are kind of gross. As much as we love our dogs, they tend to smell, and therefore their beds become smelly. Because of this, the beds get pushed into corners or basements because no one really wants them around. Typical dog beds are usually nothing special to look at either. With these personalized pet beds, you'll want them to be seen! They aren't just the standard brown or black square of fluff that picks up hair and smells truly awful. These beds are easy to wash to avoid the smelling, and they look attractive. We are always excited to show people photos of our pets, these beds make that even easier.