Create a Premium Metal Print with Standoff Mounts

Create a unique addition to any home or office space with a Premium Metal Print with Standoff Mounts! Your favorite photo is infused into a sleek metal panel for a radiant appeal that will impress your guests. The aluminum panel measures 3/64″ thick, and is scratch and fade resistant. It features a gloss white coating for true color replication, rounded edges, and four 3/4-inch sturdy supports to ensure your photo is displayed in its best light.
Check out another option to get the same premium-quality metal print in an easy to display package for your desk or mantle.
Studio Quality Metal Prints with Aluminum Stand-Off Mounts
This museum-quality standoff mounting is perfect for adding a modern flair to your space.
Your favorite photo is infused onto a sleek metal panel
Lightweight high-grade aluminum panels
3/4-inch standoff mounts
Sleek, frameless design and modern look
Coated with a protective scratch-resistant coating
Glossy finish for a stunning look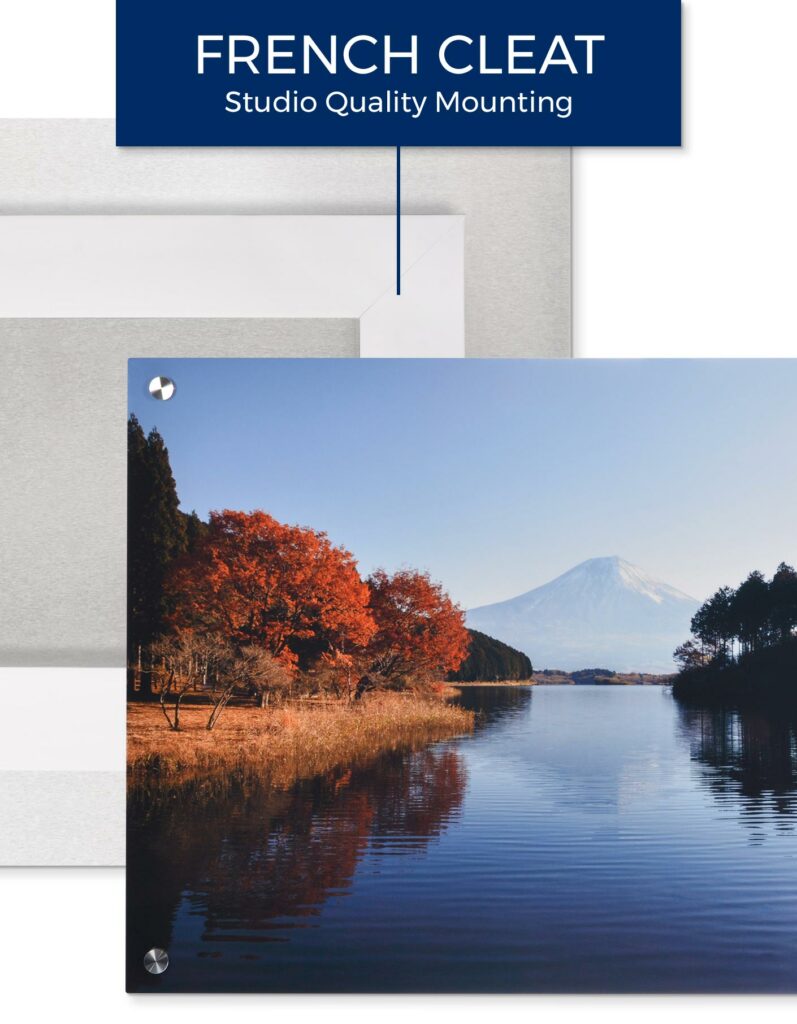 Care Instructions
Place in a location to avoid direct sunlight in order to prevent UV damage.
Clean with a dry or damp cloth on a regular basis for durability
Do not use harsh cleaning products or chemicals