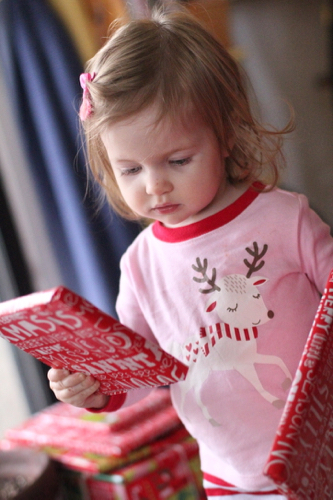 The holidays bring sweet delights, and, if you're a parent, that likely brings the desire to share all those moments with your kids. I want my daughter Eloise to experience all the joy the Christmas season brings—and with that are countless photo opportunities!
I do not consider myself any sort of grinch, but, like the grinch, I'm pretty sure that so far this year, countless experiences have already made my heart grow three sizes! These moments make me so happy that I wonder if one's heart can ache with joy?
Santa
I consider myself an honorary elf because serendipitous meetings with my favorite Santa occur every single year! I have an eighteen-year record of capturing one particular Santa visiting children over the years and it's high-time I display more of them. I'm thrilled that now my daughter is part of the images I treasure so dearly.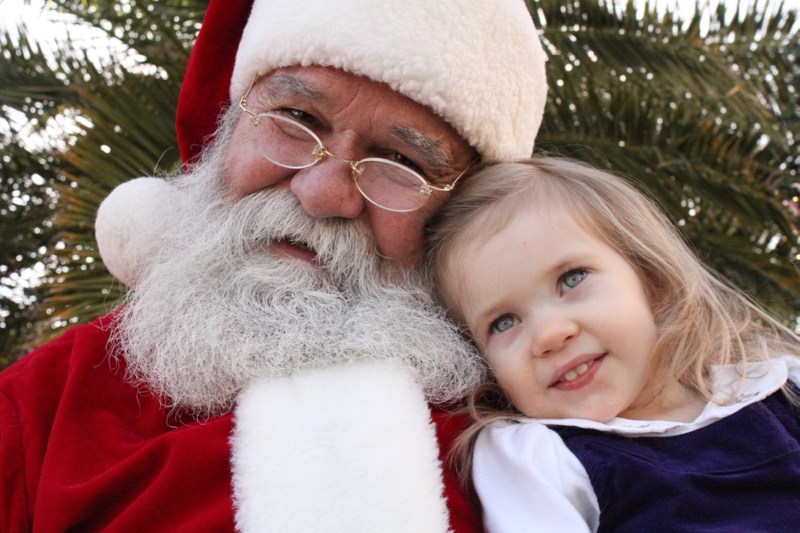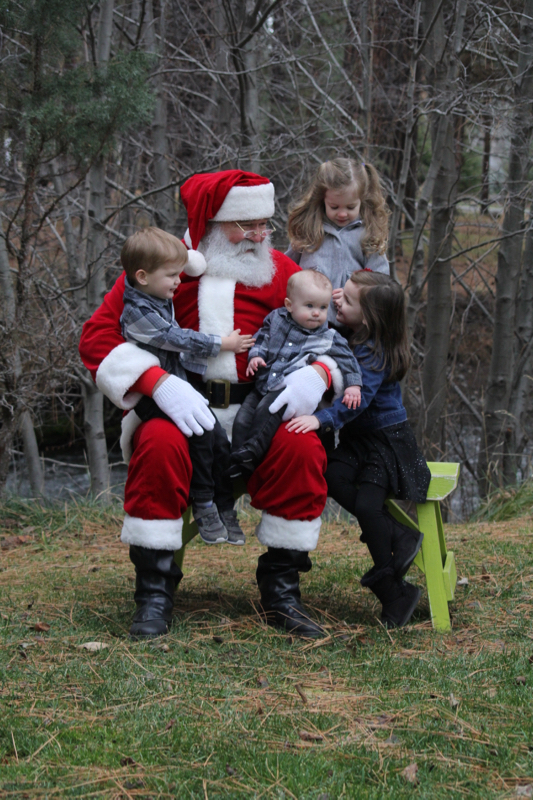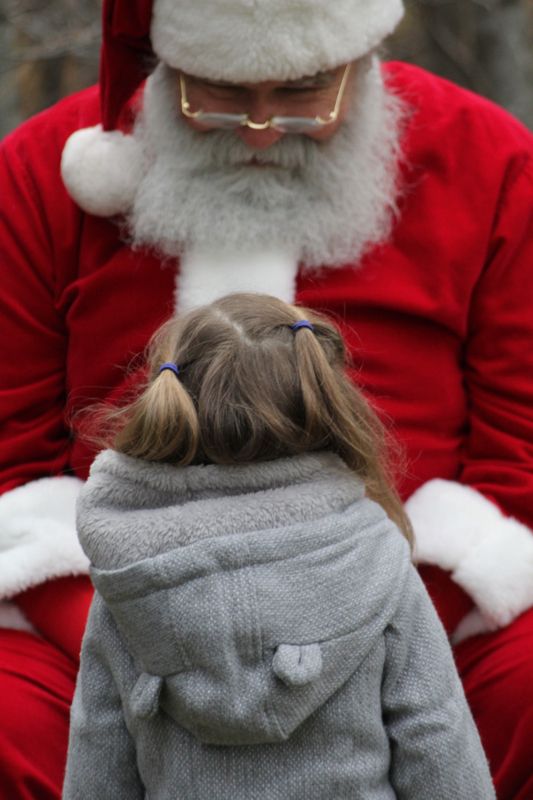 Baking
My family heritage is largely Norwegian so we pride ourselves on old recipe cards with the instructions for kringla (a Norwegian shortbread cookie) and kumla (a "poor man's" potato-dumplings-and-ham meal).
The holidays also bring pie-making season in full swing, and Eloise loves to help in the kitchen! Bring out the aprons, flour, and a step stool; my girl's ready!
Tree Decorating
My daughter Eloise is three-and-a-half, but, until last year, we didn't really have an actual tree up because we also had a cat who decided he must try to eat the branches of the tree. So we would decorate our African Adenium succulent with ornaments instead. I felt so guilty because our home was very holiday-lackluster compared to the stores and homes of those around us.
Last year we had just moved to our new home so we couldn't find our larger Christmas ornament collection. But—this year, I'm happy to say—while we just have a miniature tree, we filled it with ornaments from our collection. Watching my daughter repeat my often-used phrases, like, "Oh, my gosh," and "This is so cute" as she held up little angels, cats, reindeer, mittens, Disney characters, or Santas made my heart do a happy dance—and I'm pretty sure the feeling is going to linger all season long. In my giddiness, I had to capture her joy with the nicknacks adorning our tree.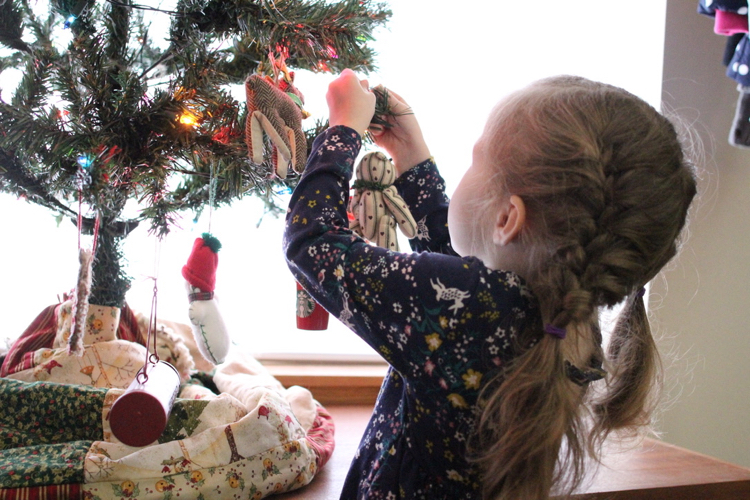 Annual Family Portrait
It's important to have a nice family picture to document over the years. We attempted to do a family picture of the three of us—selfie-style—with a timer (but without a tripod since I still can't find it since our move), so we hung the camera from a tree at a beautiful park near a river and I ran back and forth a few times trying to get the right shot.
It didn't take long before a man wearing a kilt (of course), saw our situation from inside a nearby pub and kindly offered to take one for us. The one we ended up using as our family picture was the selfie from my husband's arm-length and it captures us and the scene by the river in the fall nicely!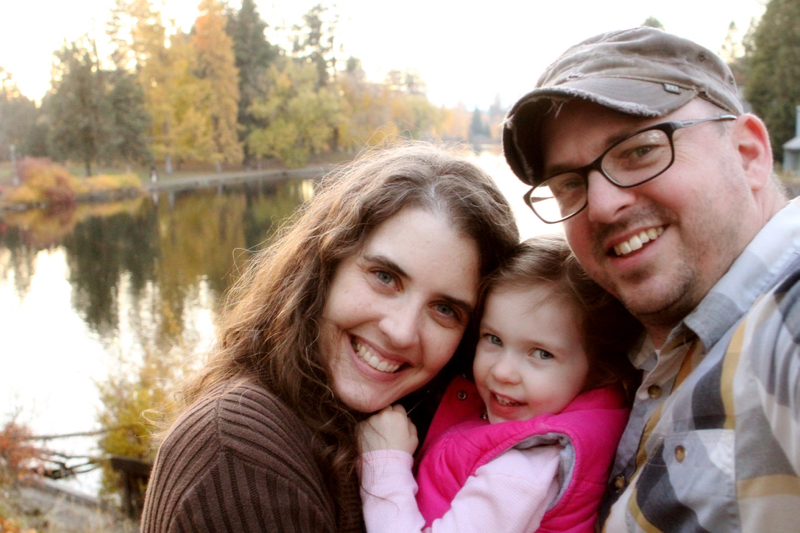 The Hope for Snow
Last year was our first year living in a snowy climate and there were record-breaking snow levels. We got a crazy dose of snow. This desert rat was not ready or expecting that, but it was an adventure!
This year, while nothing like last year, so far we've experienced freezing temperatures, frost, and a light dusting of snow. It's fun to get bundled and find the perfect outfit—in cuteness and practicality—to keep my daughter toasty in the frigid Northwest winter.
Once we have a real snowfall, I will be ready to capture the snowmen, snow angels, and snow play with my three-year-old.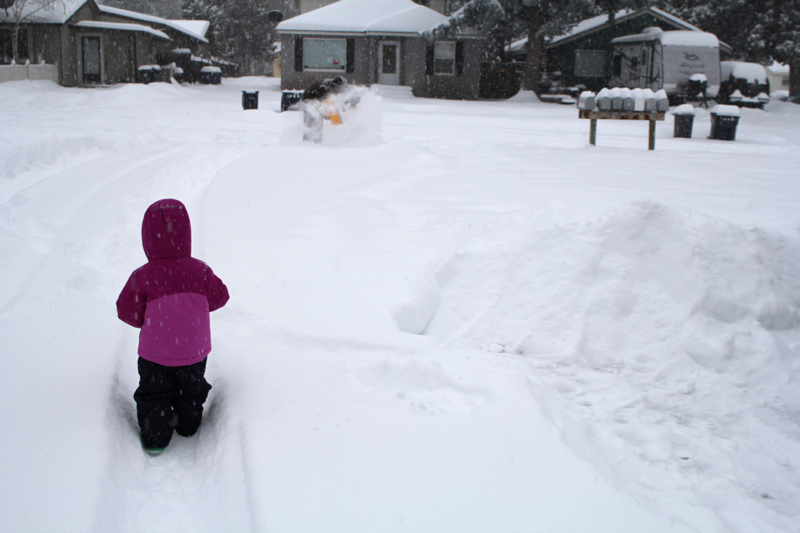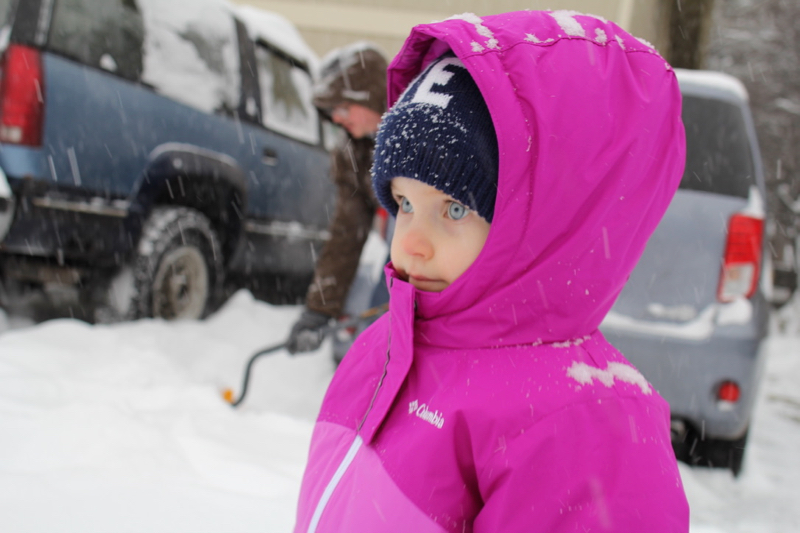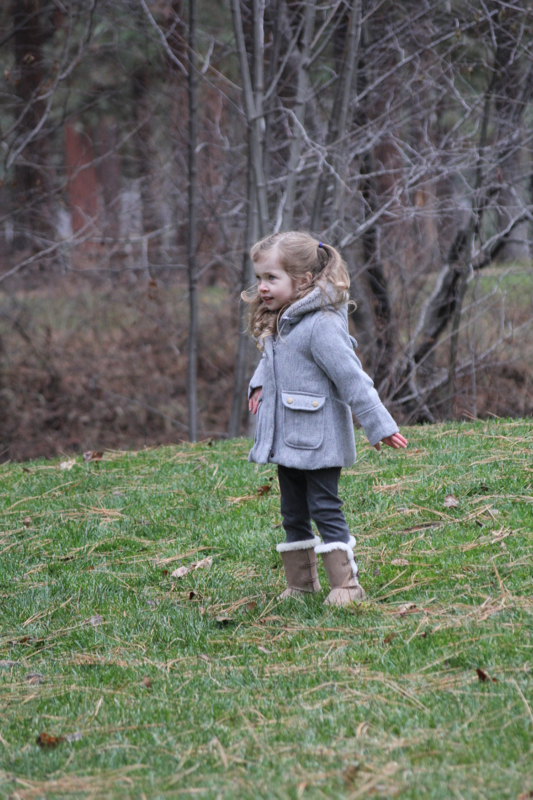 The Gift of Pictures
Every holiday season, it is a gift to myself to relive these precious memories of my daughter growing and enjoying those timeless Christmas experiences.