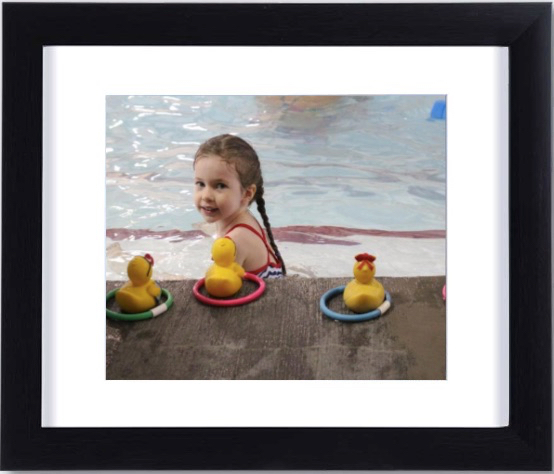 When I think of summers past, it's mingled tones and shades of sunshine-colored memories in various places: the beach, the lake, meadows and mountains, road trip views, amusement parks, busy cities, and hometown adventures in the desert, by the pool, or in a park.
While kids generally get an entire three months for the summer, working adults may have only a week or two to spend celebrating summer with the family, but for both groups, summer vacation is the chance to literally vacate regular life for a bit—and to do so in the warm sunshine. Summer vacation may be the time for you and your family to do something relaxing, playful, or just outside of the regular routines and responsibilities.
Summer is an essence, and, I'm happy I can report that my lifetime of summers includes carefree grins and laughter, cool treats, and campfire memories. I hope the same for you.
The Every-Family's Summer-Vacation Packing List
In order to make the best summer vacation experience, you have to be prepared! Here are the things you won't want to leave home without on your trip to anywhere. These really go without saying, but here are the obvious summer vacation necessities:
a sense of adventure
plenty of drinking water
sunglasses and sunscreen
a packed bag or two (depending on the adventure you'll be having)
snacks and music
maps or navigation devices
YOUR CAMERA!
Your Camera: The All-Important Memory Capturing Device
The last item on that list is super crucial! Without your camera, you will not have proof of your summer adventures! Not to dis the amazing power of a human memory, but it's so nice to recall moments with an image that triggers a special memory. A camera is essential for capturing the sunshiny moments of your summers.
Since it's so easy these days to snap pictures with your smartphone, you'll already likely have a camera on you. Or, you can get technical with a digital camera, go old-school with a film camera, or snap pictures below the surface with an underwater camera!
And when you return from whatever fun your summer has in store for you, you will want to recall it and ensure it wasn't just a summer dream. It will have really happened. You will have really been there. And you'll have the proof in your camera. You have the memories in your mind, but somehow seeing the image through the lens of a camera can really ingrain the moments to memory.
But don't stop there. You'll want the proof out of the box (that is, your camera) and visible for you to see regularly! How great it is to print and display them to savor for years to come. Even the quickest of glances at a printed summer memory can bring back those feel-good summer times.
Choose Products that Compliment Summer Vacation Memories
Memories on Beaches
One year, we took a big family trip to Florida and spent a lot of time on the beach. Salt-and-sand-speckled children and the feeling of sand swiftly scooching from beneath my feet are among my fondest memories there! Print your beach memories on the wall art option that best fits your trip. That could be canvas, metal, wood, or framed prints!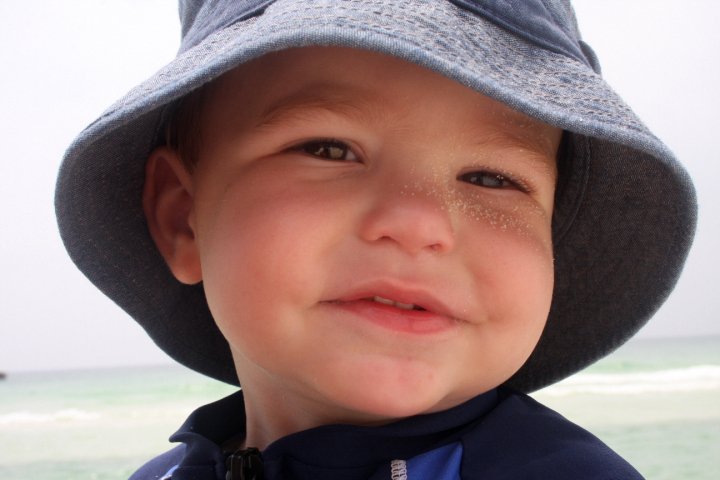 These images from that Florida summer vacation make a fun tote bag to carry my daily essentials around that will remind me of that lovely summer escape.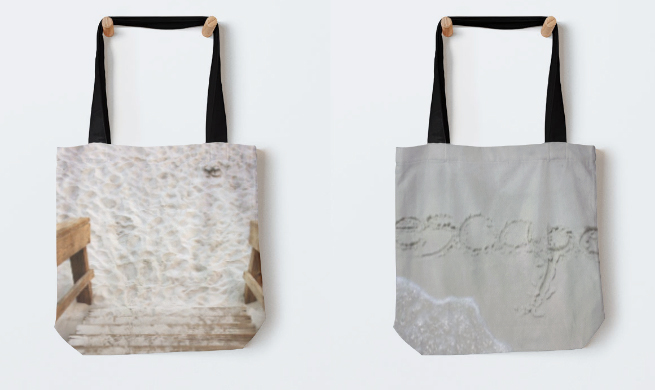 There are also the lovely beaches of Mexico. With the metal wares we saw vendors selling, a metal photo print seems a fitting memento of a selfie of my husband and me in a hammock near the Sea of Cortez.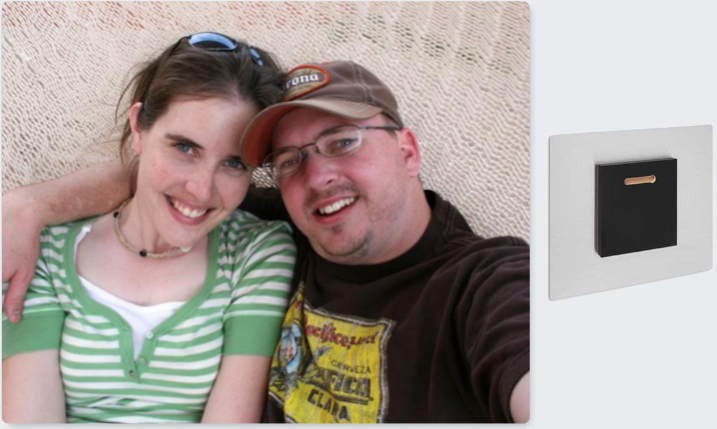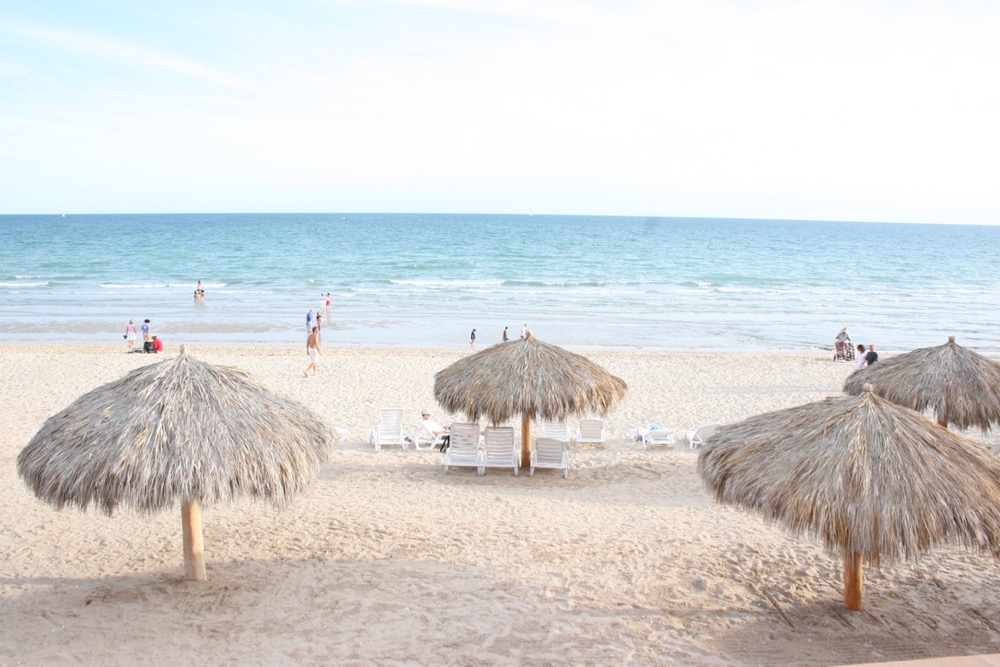 Memories at a Lakeside Cabin
There's something so fun and cozy about a cabin by the lake no matter what time of year it is, but it's a wonderful place to be in the hot summer sun because it tends to be cooler—if you're in the pines, that is.
Wrap up in a blanket showing a bit of forest.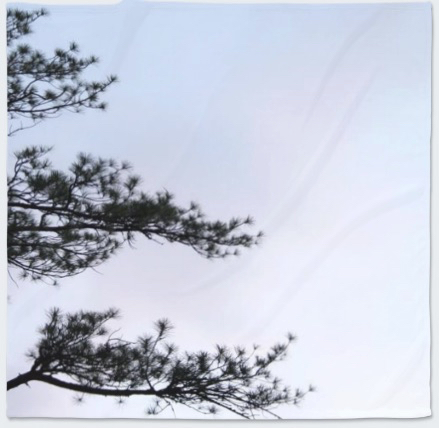 Or lay on a pillow dreaming of the next great catch.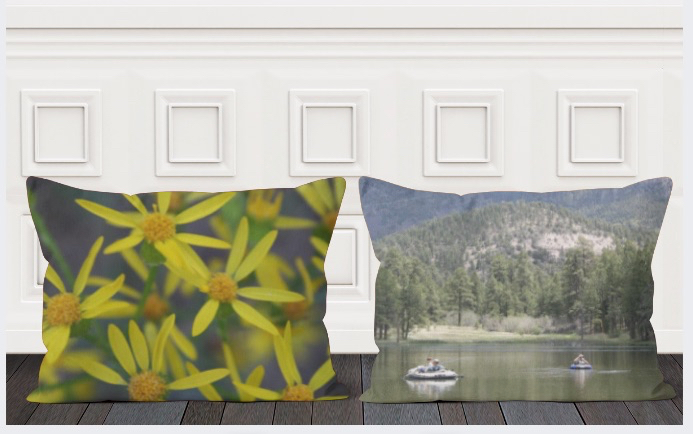 Here's a cute customizable hedgehog pillow perfect for a cabin bed or couch! I put my daughter's name on it and oh…my…gosh. So cute! I can hear her now: "Pink is my favorite!"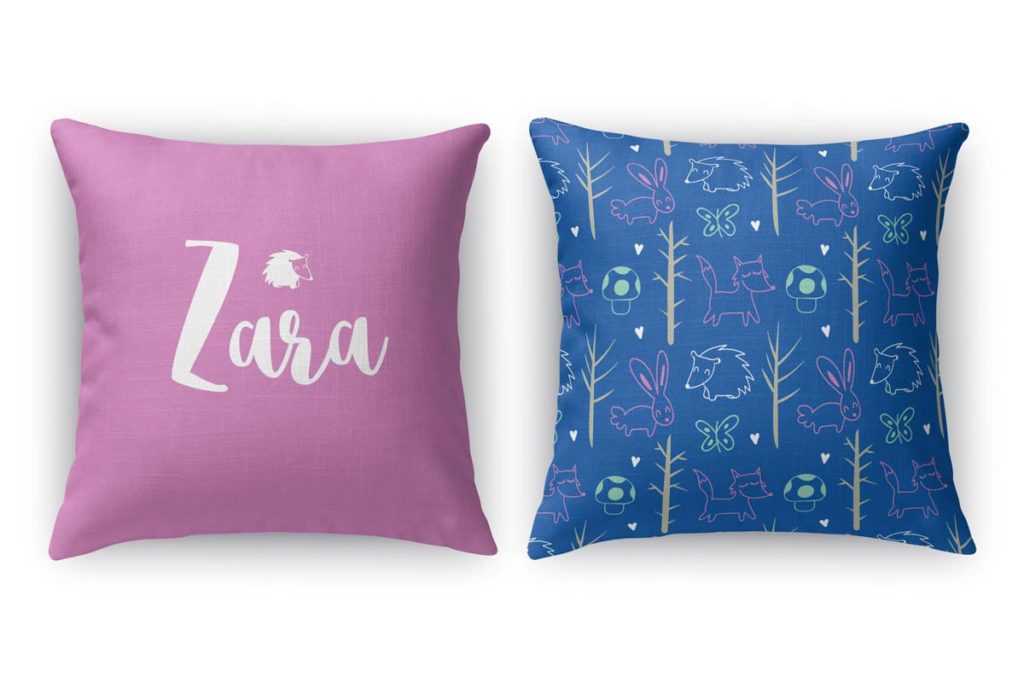 Memories on a Farm
My husband's extended family lives and works on a farm, which was the picturesque location for a family reunion one summer. Wood panel prints of our trip there suit the feel of the country life nicely.
Road Trip Memories
One summer, to celebrate my sister's birthday, the two of us took a road trip to Phoenix to see She and Him in concert. The opening act were two singing sisters called The Secret Sisters and since I was secretly surprising my own sister, it was perfect! The Secret Sisters and Zooey Deschanel and M. Ward of She and Him have retro styles, so we kept the theme of our trip retro, too! We called it a Sister Duo Retro Road Trip!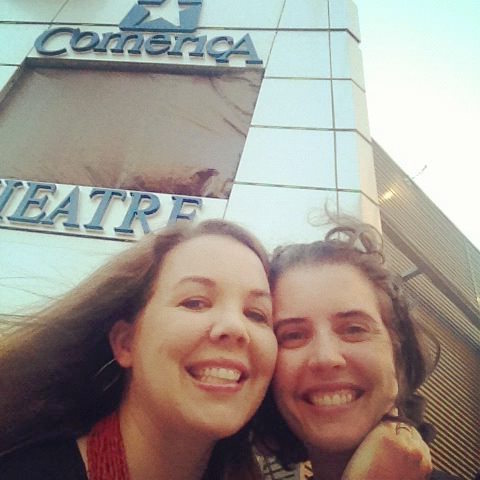 We stopped at an abandoned side-of-the-road gas station in the sweltering desert heat just to take pictures with a film camera. But here are a few selfie pictures we took with a smartphone after we found the cutest little cafe by accident. These pictures would be classic and fun on metal prints, a mug or a tote bag, but here's a selfie of us on a photo tile!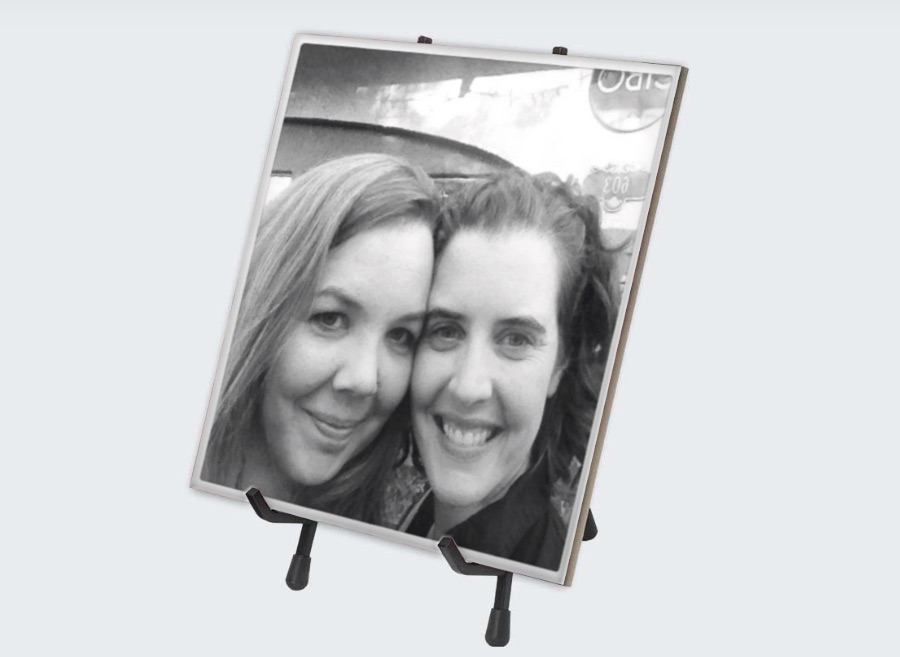 Make a Vacation Dream Board
Maybe there's a place you're aching to experience. Make a dream board of the place. They say that creating a visual representation of what you want to achieve, or maybe where you want to travel, helps make these dreams come true. This article by Allwomenstalk is inspiring about creating a dream board!
Staycation
Summer is too long to capture in one memory. It's likely part destination away-from-home and part in your own city. And maybe you can't leave this summer, but you can still have a super time exploring your city.
Bring your camera and see your city in a new way! There is ice cream to be had, water to be played in, sand to be dug in, a garden to be explored, and swings to be swung on—just to name a few possible adventures.
Swimming is a huge part of the summer! The time of year to lather on the sunscreen, and cool down in the water! My daughter is learning to swim and so I'm eager to capture her swimming firsts.
Your Summer Memories All Year Long
Let your home shine with your summer memories and may you feel the warmth the whole year through.