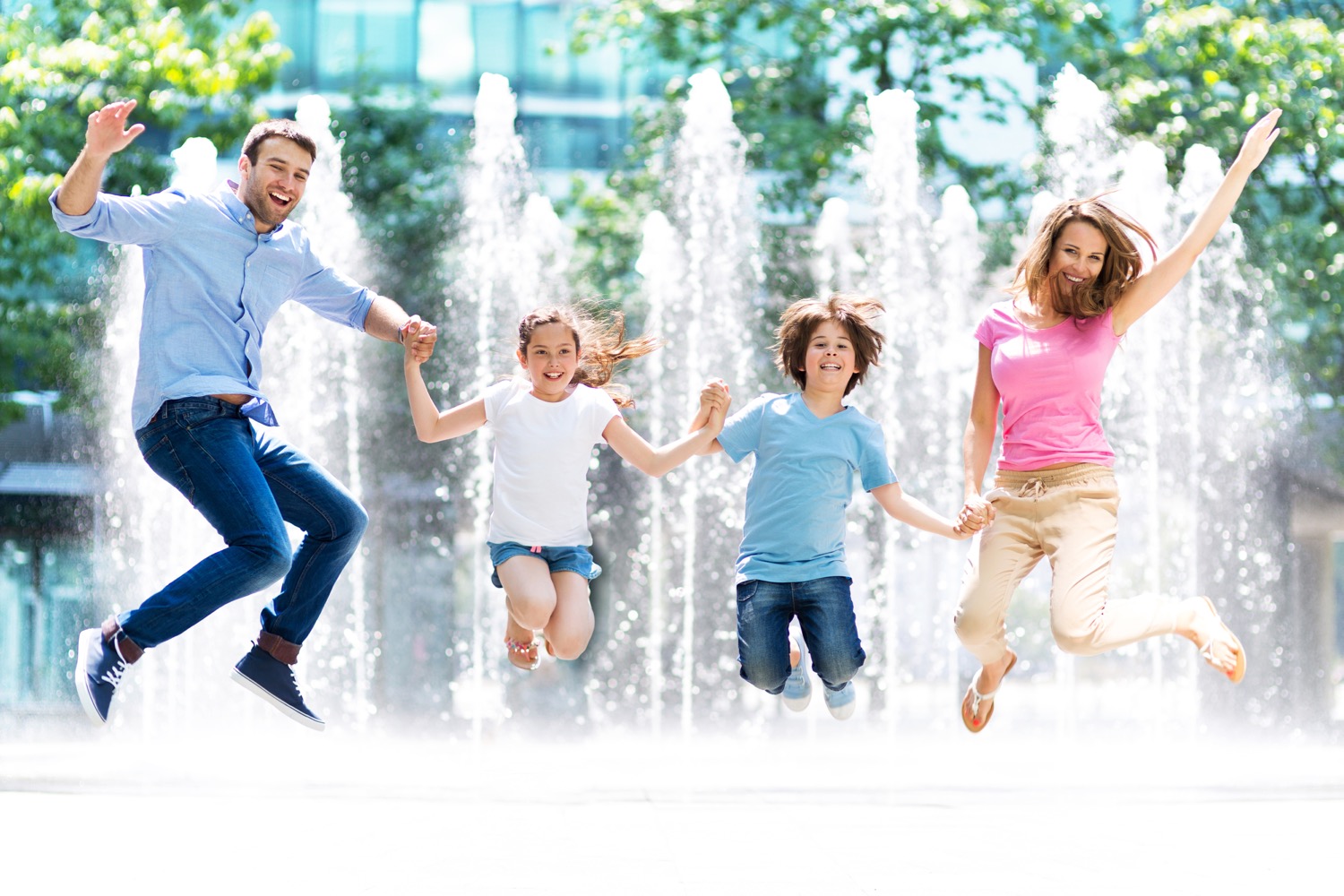 There are few things more satisfying than keeping your kids entertained, outside, and having fun all at the same time. Although, sometimes you may be searching for a little more than a park and playground to keep them content. Kids want games, attention, and they definitely don't want you (the adult) to sit lamely on the bench while they run around like crazy people.
What do they always say? "Play with me!" Sounds exhausting, doesn't it? If you feel like you might die if they ask to play TAG one more time, then maybe mix it up with a new thing: a photo scavenger hunt. The materials required are extremely limited, so not to worry. All you need is your cell phone or a Polaroid camera and then you and your wild crew of kiddos will be set for a full day out on the town with a mission to snap photos.
You must divide your group into teams and pick both a starting and ending point for the scavenger hunt. Every group gets a printed list of the options for taking photos, and you can even decide to assign values to each item with more complicated or hard to capture photos worth extra points. Teams don't need to complete the list or accomplish it in a certain order, but they'll have to all meet back at the ending place by a certain time. The winning team could be the one that captures every photo on the list, gains the most points, is the most creative, or a variety of other ways to make it challenging and fun for all involved. Deciding which teams walk away with the win is by far the most fun part of the entire thing. It can be based simply on who gets each photo on the list, gains the most points for difficult photos, or which team boasts a lot of creativity in their photos.
Your scavenger hunt can include props, but remember that teams will have to carry whatever items are included around for the day. Keep them small enough to fit in a backpack, and light so there isn't anything too heavy or cumbersome to carry.
Here are a few suggested scavenger hunt rules:
If you are participating as a team, you must always stay together as a team.
Never enter private property without permission.
All locations must be photographed on one camera.
Set boundaries in the search to avoid someone becoming lost.
Play fair and be safe.
Be sure to have fun with the game. Not only is this a great family activity, but it's a unique way to spend time with your kids and/or friends. You'll certainly be going home with many memorable photos and funny stories to share.
Photo Scavenger Hunt Ideas
Here are 20 photo scavenger hunt ideas to help you craft your own list.
Form a human pyramid (something creative) in front of a park fountain.
Everyone bagging groceries.
Snap a photo with the team in/around a phone booth.
Everyone eating ice cream cones in front of an ice cream parlor.
Photo with "name keychains" for as many members of the group.
The entire team with a type of animal.
Group photo on a carousel.
Team picture with a type of professional or building (e.g. firefighter or fire station).
Photo of the entire team with a street performer.
Get a picture of the entire team's reflection in something other than a mirror.
A topic that lets the group explore their own ideas (e.g. a colorful location).
Photo of the entire team with a mannequin.
The entire group modeling sunglasses (or another item) in a store.
Snap a mid-air jumping photo next to a town monument.
Photo of team members dancing in the middle of a mall's food court.
Team photo with a local celebrity (extra points for creativity).
Take a photo next to a specific street sign.
Entire team standing by a red convertible car (or similar).
Posing by a statue, like a statue.
Group photo next to a speedboat, yacht, or another type of boat.