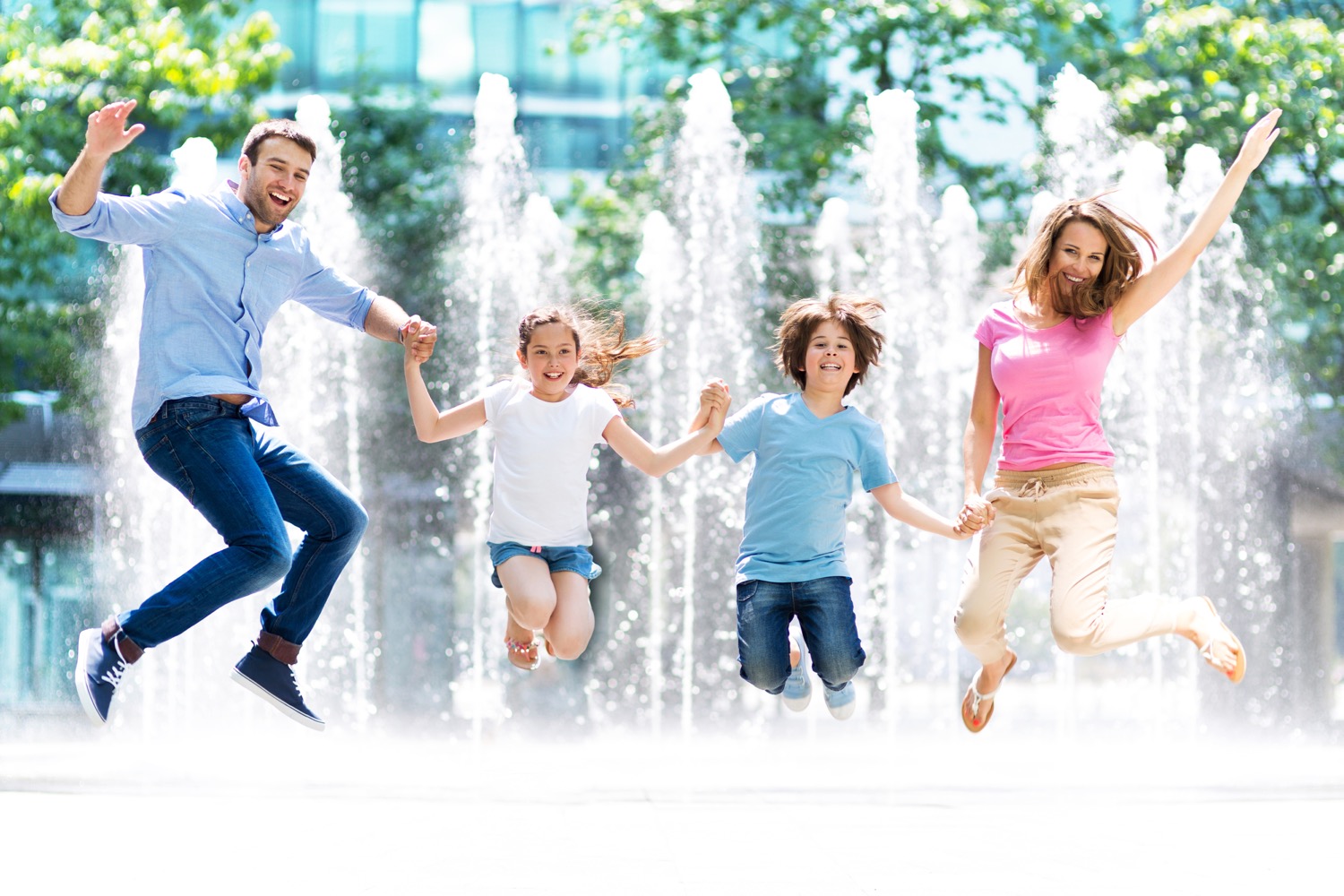 Having trouble keeping your kids outside, entertained and having fun? Why not try a photo scavenger hunt? Kids want games, attention and excitement. And you want some quality time together having fun as a family. A scavenger hunt with pictures is a fun and easy way to do both.
So what is a photo scavenger hunt?
Basically, your goal is to photograph specific scenarios, locations or objects. The photographs almost always need to include the players in the photograph. For example, you might need to photograph the entire group eating ice cream. Or maybe you'll take a picture of the team with a firefighter. See the list below for more fun ideas! 
These scavenger hunts are super-easy to organize. All you need is a camera, a little imagination and a few hours set aside for some fun. If you're a little short on imagination don't worry. Our list of photo scavenger hunt ideas will give you plenty of things to do.
Here are a few things that can help you organize an amazing photo hunt.
Divide into teams (if you want to make it competitive). Teams should always stick together.

Pick start and endpoints as well as a time-limit.

Give each team the list. You can even assign each photo mission different point values. The harder the mission, the more points you'll get.

To make it easier, provide some scavenger hunt clues of where they might be able to take certain pictures.

Establish clear rules for the group's safety. (For example, no entering on private property, set boundaries of where they can go, etc.)

All pictures for each group should be taken on one camera. 

The winning team is the one that gets the most points or completes the most missions.

Get some

personalized gifts

for everyone in the group so you'll have lasting memories of the fun!
These scavenger hunts aren't just for the kids. You can easily adapt this list of ideas to create a corporate, office, neighborhood or even baby shower scavenger hunts.  They're great team-building exercises and loads of fun. Afterward, with all the fun photos you'll have, it's easy to create lasting memories you can enjoy for years to come.
Photo Scavenger Hunt Ideas
Here are 20 super-fun mission ideas to help you craft your own list.
Form a human pyramid. You could even specify where they need to do it, like at a park or in front of a fountain.

Everyone bagging groceries. If you want to make it harder, try specifying which store or the items they need to be putting in their bags.

Snap a photo with the team in/around a phone booth. Award them extra points if the entire group can get inside!

Everyone eating ice cream cones in front of an ice cream parlor. For bonus points, require the team members to all be eating a certain flavor of ice cream!

Get a picture with "name keychains" for as many members of the group. This is especially fun depending on the players' names.

The entire team with a type of animal. Bonus points if they are all holding or petting the animal. 

Make a photo treasure hunt. Have the teams follow clues to hidden objects and then snap a picture when they find the treasure.

A team picture with a type of professional or building (e.g. firefighter or fire station).

Take a picture of the entire team with a street performer.

Get a picture of the entire team's reflection in something other than a mirror, maybe a shop window or fountain.

A photo mission that lets the group explore their own ideas. Teams then get bonus points for creativity or difficulty.

Photo of the entire team with a mannequin.

The entire group modeling sunglasses (or another item) in a store. The more ridiculous the items, the higher the score they'll get.

Snap a mid-air jumping photo next to a town monument or another specific location. Or try the frozen food aisle at your local store for some extra points.

Picture of team members dancing in the middle of a mall's food court.

Team photo with a local celebrity (extra points for creativity).

Take a picture next to a specific street sign.

Entire team standing by a red convertible car (or specify something similar).

Posing by a statue, like a statue.

Get a picture of the group members next to a speedboat, yacht, or another type of boat.
Try these ideas the next time you organize a family outing or birthday party. Divide up into teams of teens and adults. Add these ideas to your list of party games or use them for your next office scavenger hunt.
You've got plenty of ideas to make your picture scavenger hunt a success!
Don't forget to choose your favorite photos and let us help you make them into fun, long-lasting memories
.